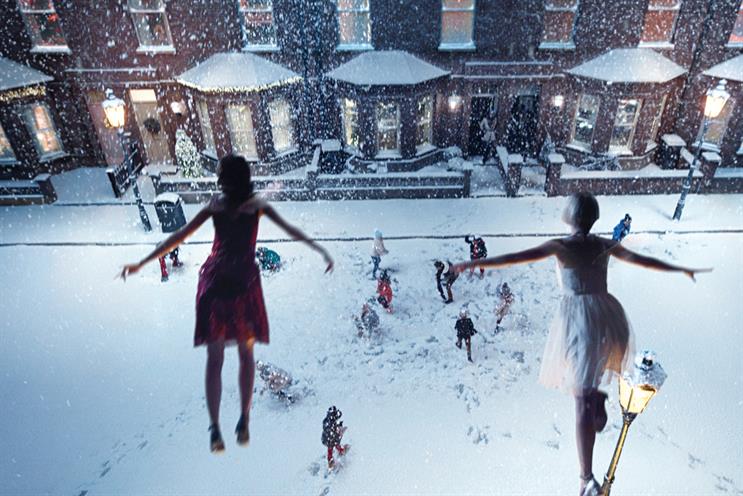 Score: 7
Last year: 7
Mindshare is among the big agencies vying to invent the future of media – and it holds much hope in its "data-infused war room" called The Loop. It is credited with fuelling strong real-time campaigns for Land Rover (among the £86 million worth of billings the agency successfully defended in pitches in 2014) and Marks & Spencer's "#FollowTheFairies".
Five new accounts were not as many as Mindshare would have liked but, when one of them is the coveted £60 million Marks & Spencer, it's far from a disappointing year. However, losses include the equally large Nestlé, as well as Sony Music, thus preventing the agency from hitting a purple patch.
Mindshare has ambitions to be a trailblazer in wearable technology – the team has been using it to find new ways to connect brands and their audiences via a study in partnership with Goldsmiths. And the agency continues to enjoy close ties with its Central Saint Giles neighbour and the biggest digital media player of them all: Google – it won the accolade of YouTube's Media Agency of the Year.
The push into adaptive marketing, coupled with research into wearables, certainly plays well to the narrative of future-proofing the agency, but Mindshare notably lacks any wider industry accolades after another disappointing haul at the awards shows.
For all the talk of a great year of transformation, cynics will note that 2013 was similarly lauded for its transition. Leaders clearly believe the agency is on the right tracks, and you sense that 2015 could be the year it finally lives up to the lofty score of nine it has awarded itself.
How the agency scores itself: 9
How the agency rates itself: New-business wins totalled £75 million, plus we retained £86 million in account reviews. Client work was supercharged through The Loop. Future_MediaLab conducted research into wearables, trends and virtual assistants, while every major and emerging player in media, tech and content collaborated in more than 200 Huddles. Mindshare harnessed the potential of data, content and technology to create powerful connections between our brands and their consumers.
Mindshare
Type of agency
Media
Company ownership
WPP
Nielsen billings 2014
£735m
Nielsen billings 2013
£671m
Declared income
£63.9m (2013)
Total accounts at year end
61
Accounts won
5 (biggest: Marks & Spencer)
Accounts lost
3 (biggest: Nestlé)
Traditional media
51%
Digital media
29%
Other media
20%
Number of staff
442 (+8%)
Key personnel
Mark Creighton chief executive
Matt Andrews chief strategy officer
Nick Ashley chief client officer
Paul Rowlinson chief operating officer
David Walsh chief business officer
Score key: 9 Outstanding 8 Excellent 7 Good 6 Satisfactory 5 Adequate 4 Below average 3 Poor 2 A year to forget 1 Survival in question
Footnote: *indicates where agencies claim the corporate governance constraints of the Sarbanes-Oxley legislation.