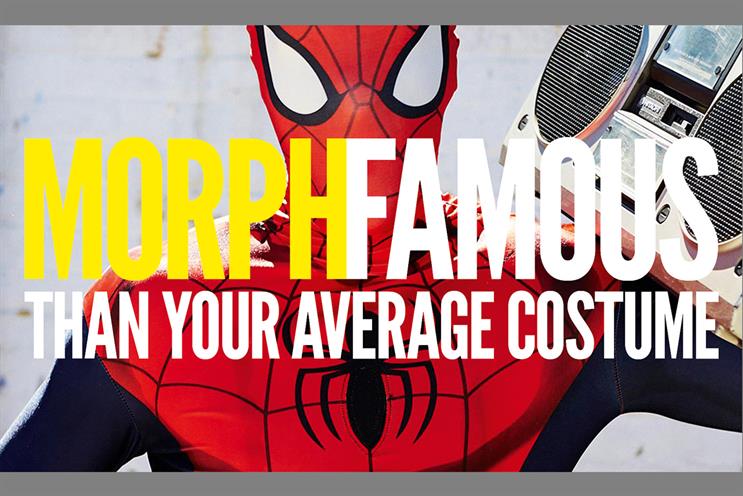 Score: 5
Last year: n/a
When Mr President was launched in the autumn of 2012 by the former Dare executives Claire Hynes and Nick Emmel, they drew comfort from the fact that, although the agency was small, it did at least have a big name.
Today, while Mr President remains modest in size, it is getting its name around town thanks in no small measure to its mercurial creative partner, Laura Jordan Bambach, who is fast acquiring a profile that even Trevor Beattie would envy.
The former president of D&AD was awarded an honorary doctorate from Norwich University of the Arts last summer for her services to graphic design and ended the year being named as one of Britain's 500 most influential people by Debrett's.
Never short of an opinion, whether on women's equality or the impact of digital, Jordan Bambach is getting Mr President heard in places that might previously have been beyond its reach. Can it also pay tangible dividends? The jury is out.
The agency's record so far suggests that the kind of business that will progress it beyond the start-up stage and allow it to be taken more seriously has yet to arrive. There was a promising end to the year when Mr President won a four-way pitch to handle two brands for the hotel company GLH. However, the shop failed to get beyond the chemistry stage for the £15 million creative account of Omega Pharma, the healthcare company, which was won by The Corner.
For the moment, Mr President has a relatively small canvas on which to show off its artistry. There was a cute campaign featuring playful cats backing Greenpeace's initiative to save tigers from extinction, as well as a somewhat bizarre brief promoting Morphsuits, which makes all-in-one fancy-dress outfits.
Real credibility may lie in building small-scale assignments from Bacardi, Nike and Volkswagen into something more significant.
How the agency scores itself: 7
How the agency rates itself: This time last year, we were an ambitious start-up, a band of super-talented people who believed that marketing could be changed for the better. This year, we've trebled in size, launched some differentiating creative and won a raft of fantastic new clients that share our vision. We haven't knocked it out of the park yet but we know it's coming. And we have kept focus on our purpose. And that's something to be mighty proud of.
Mr President
Type of agency
Creative
Company ownership
Independent
Declared income
£2.4m
Total accounts at year end
14
Accounts won
10 (biggest: GLH)
Accounts lost
0
Number of staff
38 (n/a)
Key personnel
Claire Hynes managing partner
Nick Emmel strategy partner
Laura Jordan Bambach creative partner
Score key: 9 Outstanding 8 Excellent 7 Good 6 Satisfactory 5 Adequate 4 Below average 3 Poor 2 A year to forget 1 Survival in question
Footnote: *indicates where agencies claim the corporate governance constraints of the Sarbanes-Oxley legislation.