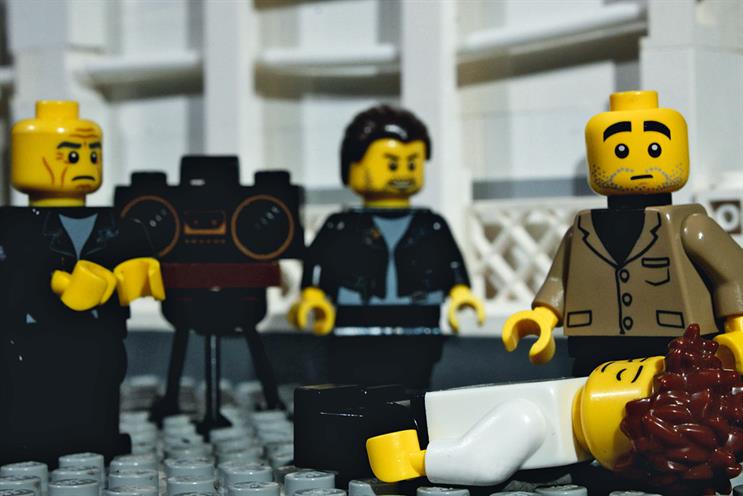 Score: 8
Last year: 8
In the words of Tegan and Sara, everything was awesome for PHD in 2014. Work for The Lego Movie, which recreated a range of high-profile ads for brands such as the British Heart Foundation and Confused.com in the building blocks, defined much of the agency's year. The campaign won big at Cannes Lions, the Media Week Awards and the Campaign Media Awards. Even the fact that the planner behind the campaign, David Wilding, left to join Twitter could not diminish the buzz around the work.
Although the campaign accounted for a lot of PHD's podium action in 2014, the agency also won awards for Sainsbury's and picked up silver at the IPA Effectiveness Awards for its ongoing work for McCain with BMB. Other highlights included the capture of additional briefs from existing clients such as Warner Bros, The Guardian, FeelUnique.com and eHarmony in search, mobile and display.
In terms of new business, PHD had a steady year but, beyond the highly contested Smart Meter GB brief, most of the accounts were below the radar. They tended to be new launches (Purple Bricks)
or brands that had either not used a media agency before (Wizz Air) or worked with relatively low-profile ones (Graze.com). Some of that was certainly down to the market, but PHD's slate would have benefited for an international win that included the UK.
PHD has received many glowing school reports in the past, and this year's sits proudly alongside them. A couple more headline-grabbing wins and the agency would have got top marks. It was close.


How the agency scores itself: 9
How the agency rates itself: There's the chance of looking foolish in this report by giving yourself top marks, but 2014 saw us win £30 million of new business; achieve 100 per cent client retention; be named as The Sunday Times' 18th best company to work for; and end the year the most-awarded media agency in the UK. We think that's a year to look back on with pride while we concentrate on maintaining that success in 2015.
PHD
Type of agency
Media
Company ownership
Omnicom
Nielsen billings 2014
£277m
Nielsen billings 2013
£255m
Declared income
£32.4m (2013)
Total accounts at year end
97
Accounts won
9 (biggest: Smart Meter GB)
Accounts lost
0
Traditional media
79%
Digital media
21%
Number of staff
264 (+12%)
Key personnel
Daren Rubins chief executive
Verica Djurdjevic managing director
Frances Ralston-Good chief strategy and innovation officer
Hugh Cameron chief brand development officer
Michael Florence head of planning
Score key: 9 Outstanding 8 Excellent 7 Good 6 Satisfactory 5 Adequate 4 Below average 3 Poor 2 A year to forget 1 Survival in question
Footnote: *indicates where agencies claim the corporate governance constraints of the Sarbanes-Oxley legislation.