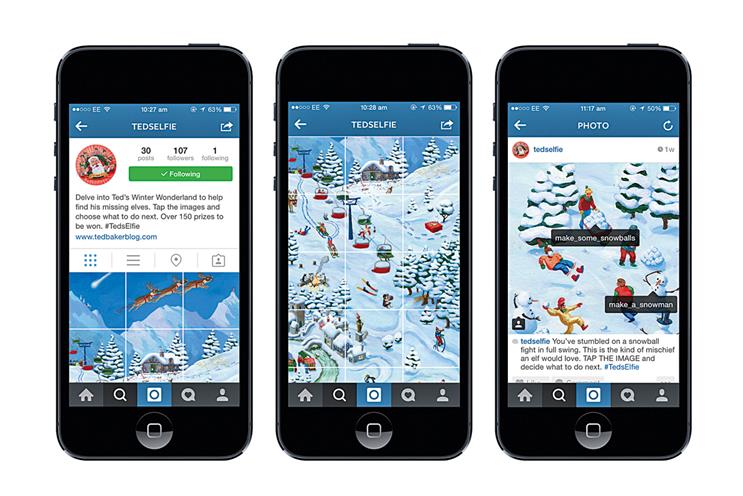 Score: 6
Last year: 7
In their first full year under the Publicis Worldwide umbrella – in the wake of a 2013 deal that made them millionaires – Poke's founders have had to adjust to life within a family where much is expected of them.
Perhaps nothing symbolised the change more than Poke's move from the hip media village of Shoreditch to the Publicis UK revamped corporate home in Baker Street.
More significant, though, is the way Publicis Groupe – which has been buying a string of London digital agencies and whose digital work now accounts for 40 per cent of its UK revenue – sees digital as its future and how eager it is for Poke to play a key role in it. To that end, Publicis has been attempting to create the kind of environment that will enable operations such as Poke to grow and thrive.
Nobody is more obsessed with digital than Arthur Sadoun, the Publicis Worldwide chief executive who last year named Dylan Williams as the global chief strategy and innovation officer. He is a technology specialist who can be expected to keep close tabs on Poke's development.
Equally meaningful, as far as Poke is concerned, is Sadoun's appointment of the digital-savvy Guy Wieynk, the former AKQA vice-president, to lead its UK and Nordics operations. Sadoun said: "If we still want to be in the race in a few years, we have to transform our network into a truly digital partner in the marketing sense for our clients."
For Poke, which grabbed some attention at Christmas with an initiative for Ted Baker that allowed people to choose their own festive adventure on Instagram, assimilation into Publicis ought to be relatively seamless, having worked with its new parent for several years on Orange (and EE).
It all seems rather like a natural progression that should ensure a trauma-free integration with both Publicis Chemistry and Publicis London.
How the agency scores itself: 7
How the agency rates itself: We kicked off 2015 leaving Shoreditch (after 13 brilliant years), heading west to join Publicis UK at our newly designed Baker Street HQ. We launched the HBO Game Of Thrones season five international exhibition in Toronto, built a nine-foot, three-ton robot for Here East, ran treasure hunts across Instagram for Ted Baker and supercharged Christmas with EE-powered Santa drones. Finally, the opening of the Publicis Drugstore furthers our relationships with creative tech start-ups.
Poke
Type of agency
Digital creative
Company ownership
Publicis Groupe
Declared income
£3.6m
Total accounts at year end
13
Accounts won
2 (biggest: UBS)
Accounts lost
0
Number of staff
50 (+10%)
Key personnel
Nick Farnhill chief executive
Nick Roope executive creative director
Tom Hostler managing partner
Peter Beech chief operating officer
Nick Woodbine general manager
Score key: 9 Outstanding 8 Excellent 7 Good 6 Satisfactory 5 Adequate 4 Below average 3 Poor 2 A year to forget 1 Survival in question
Footnote: *indicates where agencies claim the corporate governance constraints of the Sarbanes-Oxley legislation.