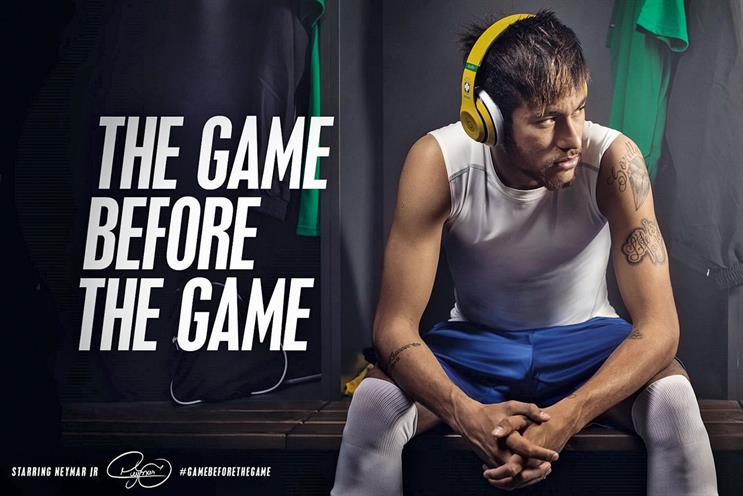 Score: 9
Last year: 6
Creatively, R/GA excelled in 2014, culminating in it being crowned Campaign's Digital Innovation Agency of the Year. The shop also picked up several other awards along the way.
It was particularly strong in producing digital innovations – for Heineken, it built a clever app to help users on a night out pick which bar to try. Using an algorithm, the app searches through Twitter, Instagram and Foursquare activity to find out where the most popular bar is in the area.
Other notable campaigns included a spot for Beats by Dre, which showed Cesc Fàbregas, the Barcelona footballer, using the brand's headphones to cancel out the noise of abusive Real Madrid fans as he travels to a game. This was bolstered with a short film that tapped into activity around the Fifa World Cup, "the game before the game", starring Neymar. The five-minute spot showed players, the media and fans around the world preparing for the tournament.
While the work spoke for itself, R/GA was a little quieter on the new-business front – although the accounts it did pick up were strong. They included Unilever's Axe/Lynx, McDonald's and Akbank, one of the biggest banks in Turkey. That said, the agency resigned Coca-Cola.
All seemed stable on the management floor and R/GA welcomed John Wilson, the business lead for Adidas at Sid Lee in Montreal, as the group account director, client services.
As the agency gains real traction with best-in-class digital innovative work, a greater focus on picking up new clients will ensure another strong year.
How the agency scores itself: 8
How the agency rates itself: We transformed the way people experienced leading brands by combining best-in-class innovations with game-changing global communications. We were privileged to partner with Beats by Dre on its World Cup campaign and music service, as well as Unilever, Heineken, Nike and Google on work that spanned products, services and communications. Our amazing year closed with Google's Year in Search and our award as Campaign's Digital Innovation Agency of the Year.
R/GA London
Type of agency
Full-service digital
Company ownership
Interpublic
Declared income
£23.3m
Total accounts at year end
20
Accounts won
6 (biggest: McDonald's)
Accounts lost
1 (Coca-Cola – resigned)
Number of staff
210 (+62%)
Key personnel
Matt Lodder vice-president and managing director
James Temple vice-president, managing director and executive creative director
George Prest vice-president and executive creative director
Drew Burdon executive strategy director
Rodrigo Sobral executive creative director
Score key: 9 Outstanding 8 Excellent 7 Good 6 Satisfactory 5 Adequate 4 Below average 3 Poor 2 A year to forget 1 Survival in question
Footnote: *indicates where agencies claim the corporate governance constraints of the Sarbanes-Oxley legislation.