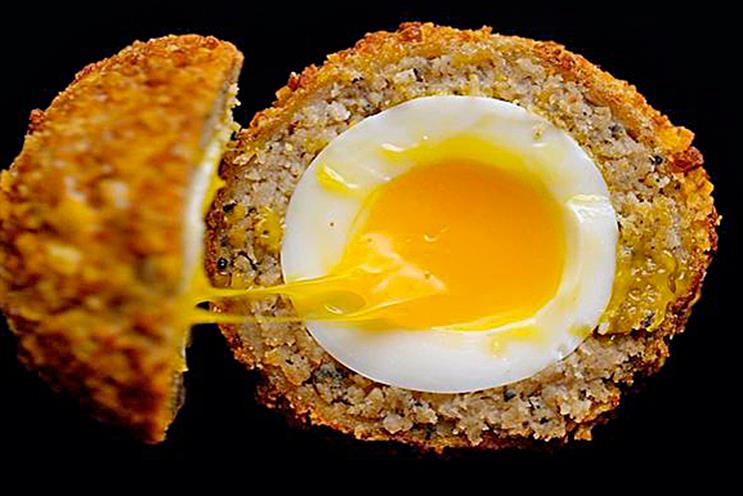 Score: 4
Last year: 6
The biggest – and saddest – news about Rainey Kelly Campbell Roalfe/Y&R's 2014 was that it lost Virgin Atlantic and there's no sugaring that pill. The client that had gone so far to define the shop during their mutually successful 20-year relationship flew off into the sunset (or, more accurately, went to Adam & Eve/DDB) after a wholesale management change at the airline. The new management at the company seemed to care little for sentiment, let alone all the award-winning work the agency had produced for it over the years. But as Mark Roalfe stoically put it: "These things happen." Indeed they do, but it did cast a cloud over what else happened in the agency's year.
In truth, beyond this one gloomy headline, there was progress, a couple of decent wins and some rather nice work. Having won the Royal British Legion account, the agency produced some lovely press executions to mark the centenary of the start of the First World War. For Marks & Spencer, a client that the agency looks increasingly dependent on following the Virgin departure, the "adventures in imagination" campaign was also artfully handled and moved the advertising on. And the Lloyds Bank work answered those critics who argued that the new positioning wasn't campaignable, while Land Rover continued to provide a creative opportunity that was seized with both hands.
Mick Mahoney had a reshuffle of the creative department with a few additions and a couple of departures, and the new-business department also managed to win the "GREAT Britain" account from the Cabinet Office to promote the UK overseas. Mahoney then shuffled out himself in February 2015.
But then RKCR/Y&R started 2015 by retaining the BBC and then losing the Vodafone business – so let's hope it's not another year when it takes one step forward but two back. Then again, as Roalfe says, these things happen.
How the agency scores itself: 7
How the agency rates itself: More than 99 per cent of the UK adult population consumes something we advertise every month. Revenue is up year on year. As the home of British brands, we are responsible for some of the nation's favourites and continue to produce great work that excites and inspires, from reinventing food porn for Marks & Spencer to showcasing our collective spirit of defiance for Land Rover and using families to explore how technology brings us together for Vodafone.
Rainey Kelly Campbell Roalfe/Y&R
Type of agency
Creative advertising
Company ownership
WPP
Nielsen billings 2014
£239m
Nielsen billings 2013
£254m
Declared income
n/s*
Total accounts at year end
24
Accounts won
2 (biggest: GREAT Britain)
Accounts lost
2 (biggest: Virgin Atlantic)
Number of staff
217 (-1%)
Key personnel
Ben Kay chief executive
Mark Roalfe chairman and executive creative director
Alison Hoad vice-chairman
Score key: 9 Outstanding 8 Excellent 7 Good 6 Satisfactory 5 Adequate 4 Below average 3 Poor 2 A year to forget 1 Survival in question
Footnote: *indicates where agencies claim the corporate governance constraints of the Sarbanes-Oxley legislation.