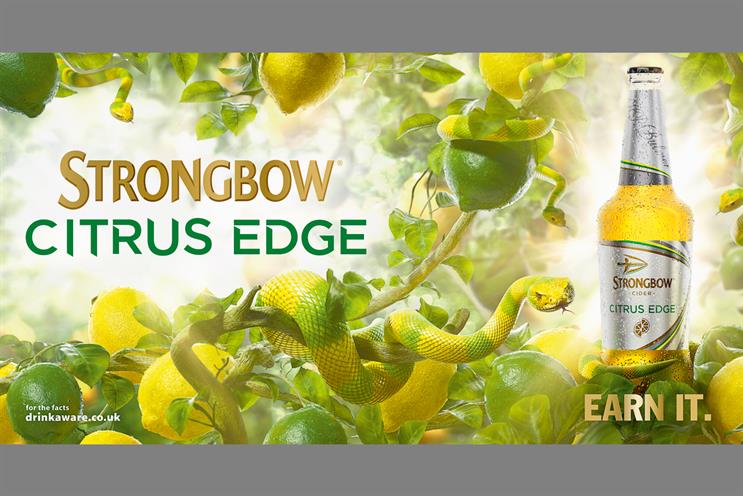 Score: 7
Last year: n/a
How good to see St Luke's worthy of inclusion in Campaign's School Reports again after a four-year absence and a departure marked by a miserable rating of just three. The fact that this was a marginal improvement on the two it had scored the previous year was its own sorry commentary on an agency battered by recession and the loss of key staff, leading to a 25 per cent reduction in its workforce.
Today, having finished eighth in last year's new-business rankings, winning £27.5 million worth of accounts, and delivering a 26 per cent revenue rise, St Luke's seems to have regained its equilibrium.
Moreover, the agency appears to have the trust of its clients, more than half of the shop's new business in 2014 having come from its existing portfolio.
Heineken, in particular, has given St Luke's its blessing. In March, the brand handed over its UK business without a pitch to augment the brewer's Strongbow cider account already handled by the agency. St Luke's went further in April by adding the £3 million UK launch of Old Mout, the New Zealand cider brand.
Shop Direct proved equally supportive, having complemented its existing Littlewoods and Very assignments at the agency with the addition of the £12 million account for Isme, its women's online and catalogue-shopping brand.
Notable among the new arrivals was Sunny, setting the agency the task of promoting it as a responsible lender in the much-maligned payday loan market.
The returning self-belief also manifested itself in some notable creative output, particularly for the £4 million launch of Strongbow Citrus Edge, and new TV work for Strongbow that focuses on the brand's Herefordshire origins.
St Luke's proved it can do the difficult part by getting back on its feet. Now what once looked impossible may be within its grasp.
How the agency scores itself: 7
How the agency rates itself: Throughout 2014, St Luke's was a permanent fixture in the top ten of Campaign's new-business league. It was a year of substantial growth and development – a year when a plan came together. Actioning our proposition of "helping brands set a new agenda" proved powerful to clients. More than half of our new business came from existing accounts. New-business wins generated £27.5 million in billings, our revenue grew by 26 per cent and we increased our staff by 20 per cent.
St Luke's
Type of agency
Creative
Company ownership
Independent
Nielsen billings 2014
£49m
Nielsen billings 2013
£42m
Declared income
£4m
Total accounts at year end
12
Accounts won
5 (biggest: Sunny)
Accounts lost
0
Number of staff
30 (+20%)
Key personnel
Neil Henderson chief executive
Alan Young executive creative director
Julian Vizard creative partner
Dan Hulse managing director and planning partner
Score key: 9 Outstanding 8 Excellent 7 Good 6 Satisfactory 5 Adequate 4 Below average 3 Poor 2 A year to forget 1 Survival in question
Footnote: *indicates where agencies claim the corporate governance constraints of the Sarbanes-Oxley legislation.