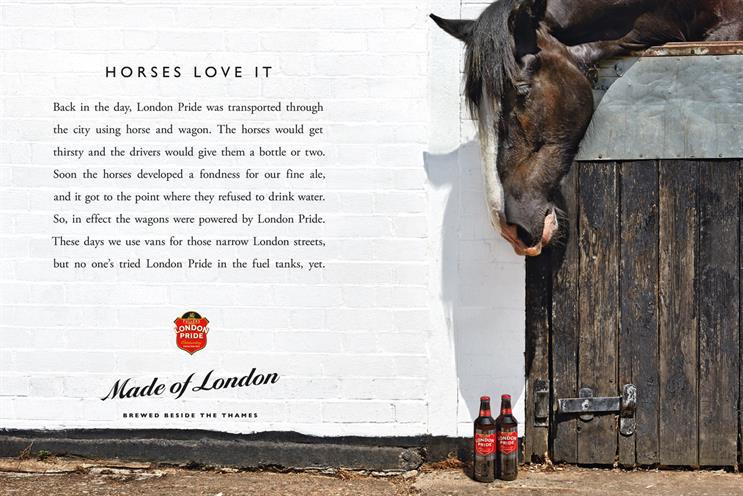 Score: 4
Last year: 6
UM has done well in this report in the past half-a-dozen years despite being a shadow of what it was.
If the agency had managed to carve a niche for itself picking up smaller UK clients, winning a few awards and maintaining staple international pieces of business, that model was shaken in 2014.
This was supposed to be the year that Russell Place, who was promoted to managing director in May 2013, made his mark on UM. Yes, there was probably little the UK shop could have done to hang on to Microsoft once its US sibling had lost the pitch, but a £40 million loss is an earthquake for an agency of UM's size. Add to that MasterCard and Tiffany & Co, and the wider network really made life difficult for the UK operation 2014.
Yet, despite the distraction of global reviews, UM picked up some decent local business to complement existing clients such as Fuller's. It won the Coca-Cola Enterprises account in April, beating the incumbent, Vizeum, and MediaCom, which had landed the main Coca-Cola account in 2013. UM also added The Senet Group, the gambling body, and Economist Group, from which it won digital media work, to its roster. Other new clients included Budgens, Londis, Simply Business, Regus and Foxy Bingo's owner – not the sexiest brands, but welcome relief from the results on the international stage.
UM claims revenue and profitability continued to grow in 2014. It will be interesting to see if that's the case once last year's losses have filtered through. Microsoft provided the agency with a solid, profitable base for years. UM is going to have to really pull together to replace it.
How the agency scores itself: 6
How the agency rates itself: Despite outcomes on international pitches, the underlying trend for UM London was very positive. We won clients including Rockstar Games, The Economist, Coca-Cola Enterprises and Foxy Bingo, while retaining 100 per cent of domestic business. Revenue and profitability continue to grow. We won 12 awards, and launched our content and production division. We'll focus on being curious, agile, bespoke and creative to ensure our people and brands continue to grow.
UM London
Type of agency
Media
Company ownership
Interpublic
Nielsen billings 2014
£192m
Nielsen billings 2013
£217m
Declared income
n/s
Total accounts at year end
138
Accounts won
13 (biggest: Cheeky Bingo/Foxy Bingo)
Accounts lost
3 (biggest: Microsoft)
Traditional media
55%
Digital media
39%
Other media
6%
Number of staff
132 (-12%)
Key personnel
Russell Place managing director
Rob Bellass managing partner, client services
Adam Morton managing partner, client services
Tony Mattson managing partner, strategy
Andy Corcoran managing partner, ideation
Score key: 9 Outstanding 8 Excellent 7 Good 6 Satisfactory 5 Adequate 4 Below average 3 Poor 2 A year to forget 1 Survival in question
Footnote: *indicates where agencies claim the corporate governance constraints of the Sarbanes-Oxley legislation.