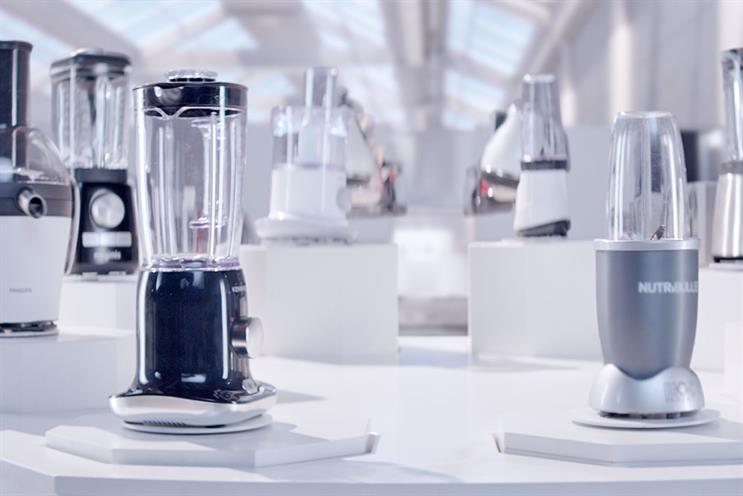 Score: 5
Last year: 7
Phil Georgiadis responded to the ending of Walker Media's 14-year relationship with Marks & Spencer in a typically emotional manner. You would expect nothing less. But there was none of the rancour – in public at least – that accompanied the loss of Barclays a few years earlier. Part of the statement from Walker Media said: "It may not be a 'conscious uncoupling' on our part, but we will always love M&S."
But the pain of losing the business must have been keenly felt – the agency had always been rightly proud of the work that it had done on the account through the retailer's ups and downs.
While the spirited and independently minded shop losing out to a Group M agency was a familiar narrative, the review process itself understandably occupied much of Walker Media's time. The accounts that came through the door tended to be on the meagre side – Concha Y Toro, Doddle and the like – although Royal London was one highlight.
The collapse of the Omnicom/Publicis Groupe merger at least provided some clarity over Georgiadis' future role. The question of whether he or the Omnicom Media Group chief, Philippa Brown, would lead the merged media operation disappeared from gossips' lips. A shame, really, as it was a fight that many would have happily paid to see.
While the end of the year saw Walker Media rush to man the pumps with the Currys owner Dixons Carphone also calling a pitch, at least this one went in its favour – the agency secured the entire business at the expense of WPP's M/SIX in January. That will have cheered Georgiadis up a bit, even if Halfords departed shortly afterwards. But then, as Walker Media (or Blue 449, as it will be known from this month forth) has learned over the years, you can't have everything your own way.
How the agency scores itself: 5
How the agency rates itself: Consciously uncoupling from M&S was not ideal but we steadied the ship and quietly picked up £30 million of new billings. We successfully integrated tools and processes with our new partner agency, ZenithOptimedia, and feel in fine shape to push forward with international expansion in 2015.
Walker Media
Type of agency
Media
Company ownership
Publicis Groupe and M&C Saatchi
Nielsen billings 2014
£174m
Nielsen billings 2013
£231m
Declared income
n/s
Total accounts at year end
47
Accounts won
6 (biggest: Royal London)
Accounts lost
1 (Marks & Spencer)
Traditional media
64%
Digital media
36%
Number of staff
135 (+4%)
Key personnel
Phil Georgiadis chairman
Simon Davis chief executive
Nicki Hare vice-chairman
Jon Horrocks head of investment
Richard Dance head of digital strategy
Score key: 9 Outstanding 8 Excellent 7 Good 6 Satisfactory 5 Adequate 4 Below average 3 Poor 2 A year to forget 1 Survival in question
Footnote: *indicates where agencies claim the corporate governance constraints of the Sarbanes-Oxley legislation.