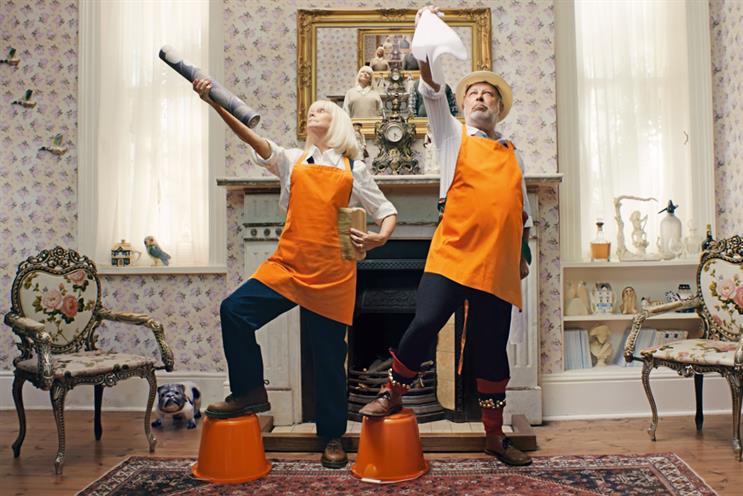 Score: 7
Last year: 7
It was a momentous year for WCRS as the agency lost its founding client, BMW, after 35 years and Peter Scott – the "S" in its name – severed ties after its parent, Engine, was sold to Lake Capital in a muddled process.
BMW called a pitch in January and the account went to FCB Inferno in June. For a client with which it was so deeply embedded for so long, the loss must have been painful. But, fortunately, WCRS did not let this affect the rest of its year – which, by its standards, was remarkably good. It went on a new-business spree and secured the top position in Campaign's new-business league for seven months, ending the year in second place.
Its big wins were the £50 million B&Q account and the creative business for King, which makes games such as Candy Crush Saga. The agency was also reappointed to Now TV, BSkyB's video-on-demand service, after a pitch.
The Crown Commercial Service proved fertile ground. WCRS's capture of the British Army account completed its collection of all three armed forces. It also picked up the £8 million business from the Department for Work and Pensions to promote workplace pensions.
Billy Faithfull and Ross Neil were promoted to executive creative directors in August and the agency hired Dino Burbidge from Mind Candy to the new role of director of technology and innovation.
The creative output improved a little – highlights included zombies taking over a petrol station for Now TV, a 20-market launch campaign for Candy Crush Soda Saga and some strong ads for the Royal Air Force. But it remains a work in process.
If WCRS can add creative prowess to its new-business success, then 2015 should be an even better year.
How the agency scores itself: 7
How the agency rates itself: Bye bye, BMW. Hello, B&Q, the Army, DWP, King and Notonthehighstreet.com. Campaign's business-performance league made happy reading in 2014 as WCRS spent seven months at the top of the table. A strong year for creative included Betfair's table tennis-playing octopus, the RAF's "Operation X", Now TV's zombie petrol-station takeover, King's Candy Crush Soda launch and B&Q's "unleash the B&Q in you".
WCRS
Type of agency
Creative
Company ownership
Engine
Nielsen billings 2014
£227m
Nielsen billings 2013
£210m
Declared income
n/s
Total accounts at year end
20
Accounts won
5 (biggest: King)
Accounts lost
1 (BMW)
Number of staff
168 (+29%)
Key personnel
Julian Hough chairman
Matt Edwards chief executive
Billy Faithfull executive creative director
Ross Neil executive creative director
Matt Willifer chief strategy officer
Score key: 9 Outstanding 8 Excellent 7 Good 6 Satisfactory 5 Adequate 4 Below average 3 Poor 2 A year to forget 1 Survival in question
Footnote: *indicates where agencies claim the corporate governance constraints of the Sarbanes-Oxley legislation.