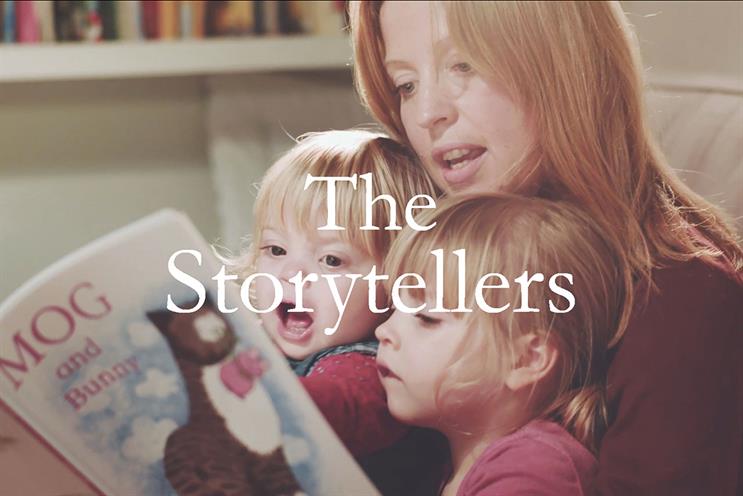 AnalogFolk is one of the last independent digital shops in London but, far from behaving like a remnant, it continues to grow in new business, headcount and even offices.
Six new brands joined the roster in 2015 – Lucozade, Starwood Hotels and Resorts, Giffgaff, Sony PlayStation, Campo Viejo and Plymouth Gin – resulting in a 46 per cent year-on-year income boost.
Despite attracting big names, AnalogFolk was tainted by the loss of Chivas Regal. It will have stung given that AnalogFolk had produced award-winning work for the brand. The Venture platform picked up a gong at the Webby Awards.
There were also two projects that came to an end for RB and Luksusowa, and AnalogFolk resigned Rockstar after its Lucozade win.
The agency's best work included the Sainsbury's Christmas campaign asking people to film themselves reading Mog's Christmas Calamity to their children and then stitching the footage together to create a TV ad.
Attracting talent from bigger rivals – the team welcomed AKQA's Ete Davies in July – is usually a healthy sign. Conversely, AnalogFolk did wave goodbye to Lise Pinnell, the head of strategy, who left to join We Are Social.
The year closed on a high, though, when the agency hired Dave Bedwood, a former creative director at M&C Saatchi and co-founder of Lean Mean Fighting Machine. As Bedwood re-enters what he calls the "narcissistic, self-congratulatory, overanalysed and up its own ample arse" industry, surely it can only be a good thing for the quality of AnalogFolk's work.
Who knows, perhaps Bedwood can offer the co-founders, Bill Brock and Matt Dyke, some tips on selling to a network.
---
How the agency rates itself: 7
"Growth continues to propel us forward. We've evolved our offering across key disciplines, including service design and data science, along with renewed emphasis on the quality of our work. We started to make a real impact on the awards front. We began working with more esteemed brands, welcomed a plethora of talented folk, commenced support of tech start-ups and opened in Portland and Hong Kong. Overall, a very good year.
AnalogFolk
Type of agency
Digital
Company ownership
Independent
Declared income
£13.1m
Total accounts at year end
18
Accounts won
6 (biggest: Lucozade)
Accounts lost
4 (biggest: Chivas Regal)
Number of staff
125 (+32%)
Key personnel
Bill Brock, founder and chief executive
Matt Dyke, founder and chief strategy officer
Ete Davies, managing director, London
Simon Richings, creative partner, London
Dave Bedwood, creative partner, London
Score key: 9 Outstanding 8 Excellent 7 Good 6 Satisfactory 5 Adequate 4 Below average 3 Poor 2 A year to forget 1 Survival in question
Footnote: *indicates where agencies claim the corporate governance constraints of the Sarbanes-Oxley legislation.