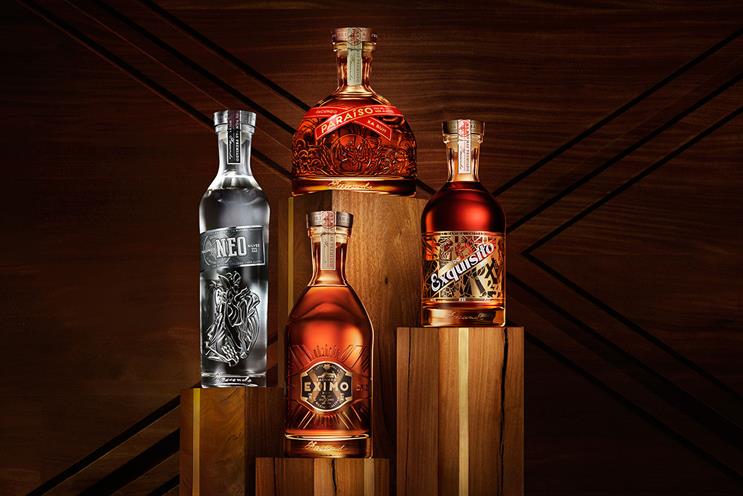 BETC London was still reeling from a tough 2014 in which the co-founders, Matthew Charlton and Neil Dawson, were given the boot when 2015 sidled up and punched the agency square in the face.
The start of the year had held promise. The Havas agency had negotiated a bigger role on the Bacardi brand account and picked up its sibling Martini in March. But all this effort was for naught when Bacardi's new chief executive, Mike Dolan, struck a deal with Omnicom to move his company's entire creative business to BBDO. BETC London's biggest client was gone with the stroke of a pen.
Compounding the loss, Diet Coke shifted its business into Dawson's new agency, Dawson Pickering, just three months after the launch of the creatively derided "regret nothing" campaign.
BETC continues to list Diet Coke as a client, but it remains to be seen how much work comes its way in 2016.
By BETC's own admission, the losses could have killed the agency and big changes had to be made.
Among them, BETC moved offices from Fitzrovia to Clerkenwell and some 15 per cent of staff were lost throughout the year, although there was little change at executive level.
The agency picked up four other accounts, including Côte d'Or, Gant and Scholl. Organic growth was scarce, although Cow & Gate added a new product, Super Yummies, to BETC's workload.
If 2015 was about stemming the bleeding, 2016 must be about the London chiefs, Andrew Stirk and Rosie Bardales, bringing the patient back to health before their masters in Paris lose patience.
---
How the agency rates itself:

5
"2015 has been tough – a year, as the cliché goes, of two halves. March saw us negotiating a bigger role on Bacardi and winning Martini. In April, the incoming chief executive consolidated the company's business into BBDO and OMD. A decision that affected 700 agencies and could have killed us. We moved premises, tightened our belt and went hunting for business. We closed the year having grown existing accounts, winning new ones and in production."
BETC London
Type of agency
Advertising
Company ownership
Havas
Nielsen billings 2015
£26m
Nielsen billings 2014
£30m
Declared income
n/s
Total accounts at year end
11
Accounts won
5 (biggest: Côte d'Or)
Accounts lost
2 (biggest: Bacardi)
Number of staff
30 (-14%)
Key personnel
Andrew Stirk, chief executive
Rosie Bardales, executive creative director
Score key: 9 Outstanding 8 Excellent 7 Good 6 Satisfactory 5 Adequate 4 Below average 3 Poor 2 A year to forget 1 Survival in question
Footnote: *indicates where agencies claim the corporate governance constraints of the Sarbanes-Oxley legislation.