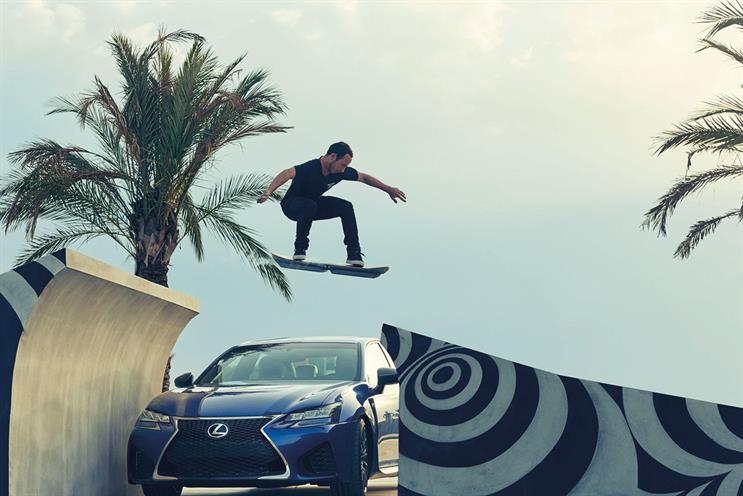 After spending 2014 defending key accounts, CHI & Partners got to devote more energy on the work in 2015.
The agency has a settled team, which translates into confident campaigns. A good example was "The Travelogicals" for Travelodge. The puppets had a broad appeal but adding nipples and having a (coincidental) David Cameron-alike gave the press reason to spread the message further.
CHI & Partners really hit the nail on the head with the Lexus "hoverboard" stunt, which became one of the year's most-talked-about ads, even if some are unconvinced by its effectiveness.
Failing to land Waitrose or Morrisons will have irked the new-business team, although getting on the Kraft Heinz roster would have soothed the ache. More worrying was the brief that Carphone Warehouse gave to Brothers and Sisters. It was meant to be content and digital only but became the brand's most prominent TV spot in 2015.
The Dixons Carphone group did throw some extra business CHI & Partners' way, asking the shop to promote its first mobile network, but it's a sensitive account while Dixons Carphone still has both CHI & Partners and Abbott Mead Vickers BBDO as lead agencies.
On the plus side, Johnny Hornby's rapport with News UK's chief executive, Rebekah Brooks, appears to be paying dividends. The agency has gained from Grey London's split from News UK, forming a deeper partnership with the publisher.
It was a solid year and, even though CHI & Partners appears adept at artfully getting new business, a few more clean pitch wins would do its industry profile good.
---
How the agency rates itself: 7
"We made a real-life hoverboard for Lexus, launched a mobile network for Carphone Warehouse, took Argos up a mountain (and back down again) for its Christmas campaign, retained Travelodge, won new business from Kraft Heinz and Dixons Carphone, picked up lots of shiny ad awards for the Prince's Trust, welcomed some brilliant new people into our family – and had a lot of fun along the way. A good year for us."
CHI & Partners
Type of agency
Full service
Company ownership
49% owned by WPP
Nielsen billings 2015
£140m
Nielsen billings 2014
£185m
Declared income
£49m
Total accounts at year end
25
Accounts won
2 (biggest: Kraft Heinz)
Accounts lost
1 (Me)
Number of staff
293 (no change)
Women in senior management
11%
BAME staff in senior management
n/s
Key personnel
Johnny Hornby, founding partner
Sarah Golding, chief executive
Nick Howarth, chief executive
Jonathan Burley, executive creative director
Neil Goodlad, chief strategy officer
Score key: 9 Outstanding 8 Excellent 7 Good 6 Satisfactory 5 Adequate 4 Below average 3 Poor 2 A year to forget 1 Survival in question
Footnote: *indicates where agencies claim the corporate governance constraints of the Sarbanes-Oxley legislation.