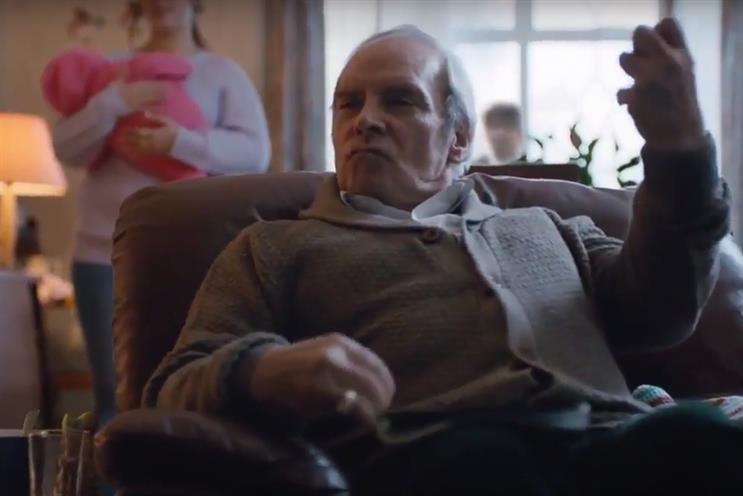 The Corner seemed to be progressing nicely after its first three years, which culminated with a great new-business run in 2014. But it felt as though the agency dropped down a gear in 2015.
Staff numbers decreased by 14 per cent. The agency's two senior appointments at the start of the year – Harri Owen to lead digital operations and Nicky Barnes as the head of production – didn't work out and both left within a matter of months.
But The Corner can be pleased with a portfolio of good work and a pair of notable client wins: TravelSupermarket and a project for Adidas.
After winning a pitch for TravelSupermarket's £3.5 million creative account, the work – humorous TV spots introducing Nico, the stereotypical German tourist – broke at the start of 2016.
To promote Manchester United's new kit, produced by Adidas, The Corner created an online film that featured Wayne Rooney and memorable moments from the club's history.
In January 2015, the agency released its first work for The Senet Group, the gambling industry body that promotes responsible advertising. In the ads, frustrated gamblers are persuaded to stop chasing their losses as the people around them sing about "bad betty" to the tune of Ram Jam's Black Betty.
The Corner continued to deliver the goods for London Pride, which won a Beer Marketing Awards Grand Prix, while Jigsaw's "for life not landfill" was named Campaign of the Year by Drapers.
The shop also helped the Coca-Cola juice brand Oasis connect with a new generation of consumers with a campaign that included lines such as: "It's summer. You're thirsty. We've got sales targets."
2015 was a quieter year for The Corner. Its experienced management team will be determined to get back into the new-business groove in 2016.
---
How the agency rates itself: 6
"We learnt a lot. Shed some skin. Grew some new. Made our best work to date. And still found time to laugh along the way."
The Corner
Type of agency
Advertising
Company ownership
Independent
Nielsen billings 2015
£11m
Nielsen billings 2014
£11m
Declared income
n/s
Total accounts at year end
15
Accounts won
2 (biggest: TravelSupermarket)
Accounts lost
1 (Beagle Street)
Number of staff
44 (-14%)
Key personnel
Neil Simpson, partner, chief executive
Tom Ewart, partner, chief creative officer
Neil Hourston, partner, chief strategy officer
Graham Stewart, partner, commercial director
Score key: 9 Outstanding 8 Excellent 7 Good 6 Satisfactory 5 Adequate 4 Below average 3 Poor 2 A year to forget 1 Survival in question
Footnote: *indicates where agencies claim the corporate governance constraints of the Sarbanes-Oxley legislation.