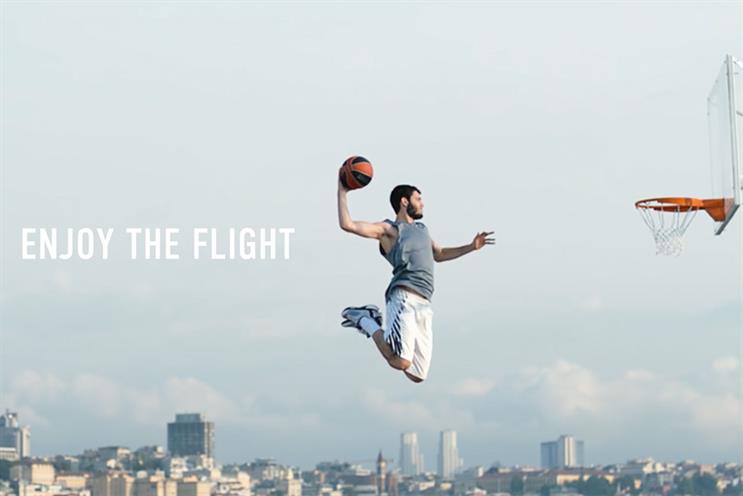 Crispin Porter & Bogusky London had a bumpy start to 2015. In March, the creative leaders, Ben Gooden and Matt Walker, left the agency. The pair had overseen some occasionally great work but new business was a struggle, and losing clients including Paddy Power and Milka was enough to end their tenure at a time when the co-founder Chuck Porter was worried that his overseas offices were straying from his vision.
Richard Pinder, the chief executive of London since August 2014, was forced to cut staff in the wake of the losses but he did find a high-profile creative replacement – Dave Buonaguidi.
Buonaguidi seems like a good fit for CP&B's anarchic culture, but whether that culture will continue under Lori Senecal (a smart leader but more corporate than anarchic), who became the global chief executive in March 2016, is up for debate.
So far, the London agency's work for clients such as Turkish Airlines has been a continuation of previous campaigns. We have yet to see Buonaguidi make his mark in that department.
In the latter half of the year, CP&B London won accounts including Turkcell and New Balance. News UK also gifted the agency some work on its gambling products, hoping it could bring some of the Paddy Power magic to the brand. The global Infiniti win (run out of the US) has meant some trickle-down projects for London, for which the agency hired Will Waldron from Iris as the account director.
Crispin Porter & Bogusky has put thought and effort into its reboot but it's still too early to say what shape the agency is taking.
---
How the agency rates itself:
5

"A year of two halves. First-half started badly (with the loss of Milka) and got worse. Second-half started well and got lots better with the arrival of Dave Buonaguidi on 2 July, who joined Mez Corfield (from Mother), Richard Pinder and Chris Chard. A new vision and new hires have created a renewed optimism and a mission to deliver what is expected."
Crispin Porter & Bogusky London
Type of agency
Creative
Company ownership
MDC Partners
Nielsen billings 2015
£12m
Nielsen billings 2014
£15m
Declared income
n/s*
Total accounts at year end
12
Accounts won
8 (biggest: Turkcell)
Accounts lost
4 (biggest: Milka)
Number of staff
50 (-17%)
Key personnel
Richard Pinder, chief executive, UK and international
Dave Buonaguidi, chief creative officer
Chris Chard, chief strategy officer
Mez Corfield, chief finance officer
Score key: 9 Outstanding 8 Excellent 7 Good 6 Satisfactory 5 Adequate 4 Below average 3 Poor 2 A year to forget 1 Survival in question
Footnote: *indicates where agencies claim the corporate governance constraints of the Sarbanes-Oxley legislation.