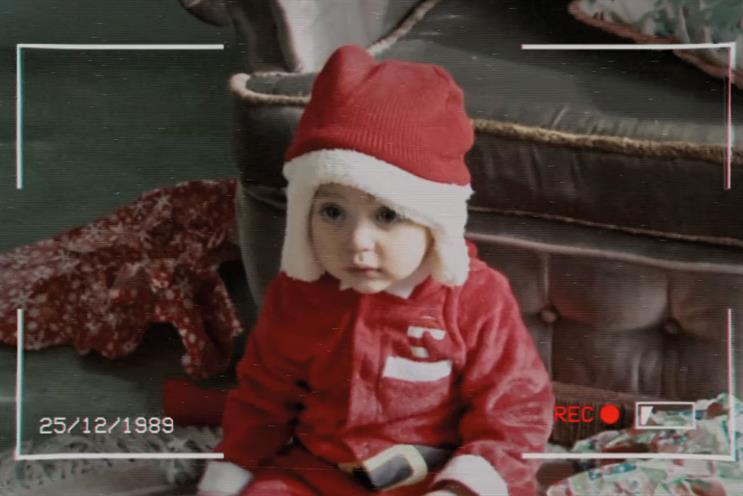 Gravity Road's year started with a massive thud when its biggest client, Bacardi, consolidated its global advertising and digital account into BBDO. Along with it went 40 per cent of Gravity Road's revenue.
The two Marks (Eaves and Boyd, the co-founders) knew they needed to work hard to make up the shortfall – and that's exactly what the pair did, somehow ending 2015 with year-on-year growth.
As well as picking up Three's social, content and search business from Wieden & Kennedy, Gravity Road opened its doors to Advertising Week (which was previously a Karmarama client) and Vita Coco coconut oil – a new product from a brand that has been gaining popularity with its range of coconut-water drinks. There were other wins but the agency has been sworn to secrecy about the details of those, so we must ignore them here.
The drive for revenue didn't stifle Gravity Road's creative output and it continued to produce strong and innovative work. For Three, it created a social media campaign reminding people not to overlook loved ones' Christmas birthdays.
In a bid to help Sainsbury's expand its reach, Gravity Road set up homemadebyyou.co.uk, featuring daily articles and videos on the latest food trends, recipes and meal plans. The site attracted more than one million unique visitors each month.
Eaves and Boyd also hired the BBC's Ruairi Curran as the head of planning, showing adland that Gravity Road is keen to compete against its bigger rivals.
The agency showed great resilience in 2015, bouncing back convincingly from a huge client loss. Here's to a 2016 with more favourable winds.
---
How the agency rates itself: 8
"Gravity Road tore through 2015, in the way that only a small independent agency that's really hit its stride can do. Some strong hires, impressive wins and a breadth of creative work were topped off with Ad Age's International Small Agency of the Year award. It was a big moment for Gravity Road and evidence that our impact, work and point of view on what the market needs is something that's making waves beyond these shores."
Gravity Road
Type of agency
Creative
Company ownership
Independent
Declared income
£2.5m
Total accounts at year end
23
Accounts won
7 (biggest: Three)
Accounts lost
4 (biggest: Bacardi)
Number of staff
44 (no change)
Key personnel
Mark Eaves, founder
Mark Boyd, founder
Katie Lee, managing director
David Pattison, chairman
Samirah Ravin, commercial director
Score key: 9 Outstanding 8 Excellent 7 Good 6 Satisfactory 5 Adequate 4 Below average 3 Poor 2 A year to forget 1 Survival in question
Footnote: *indicates where agencies claim the corporate governance constraints of the Sarbanes-Oxley legislation.