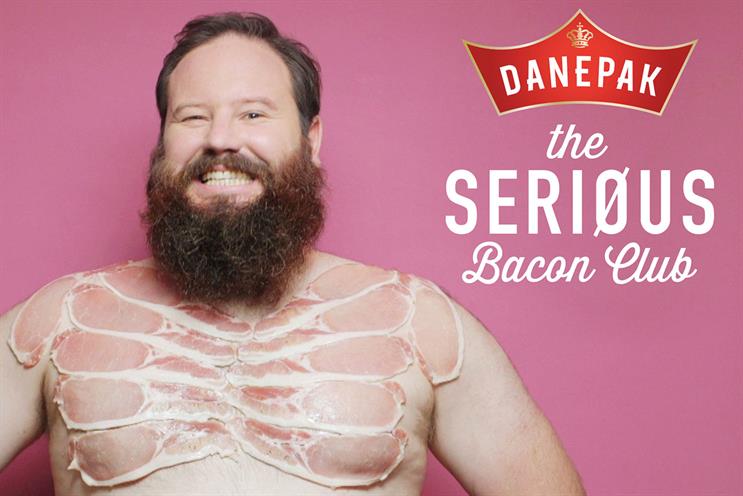 While Danepak has been helping Isobel bring home the bacon in a figurative sense, the agency would doubtless like to see some more tasty morsels on its plate during 2016.
The agency's claim of having delivered a record profit last year suggests it is doing something right. Moreover, it has never been shy of a PR opportunity, although exactly why it chose to turn its reception area into a beach complete with sand and sunloungers only it and the Almighty knows.
The agency also got some national press mileage out of its study of Britain's most loved and hated brands. (UKIP hated, Amazon loved, since you ask.)
And it has certainly been making the most of its Danepak assignment, having extended its "serious bacon club" campaign into the Great British Bacon Off. The spoof film featured four contestants creating a signature sandwich and a showstopper in the style of The Great British Bake Off.
So all credit to Isobel for making the most of what it has, although a few more familiar clients with some budgets to spend would be good to see. The hope must be that its appointment in November as the lead creative shop for the residential estate agency arm of the premium property company Savills is a promising sign for the future.
It would certainly be a vindication of the agency's declared policy of investing in seriously good talent with different skillsets.
This chimed with the promotion of John Hobson, the head of content, and Bridget Fitzpatrick, the head of new business, to Isobel's board and the hiring of the creatives Ben Stump and Simon Findlater from CHI & Partners to work across key accounts.
---
How the agency rates itself:
7

"2015 was a year of quiet success. We added to our content offer with the hire of John Hobson as the head of content and created the award-winning "serious bacon club" campaign for Danepak. We added creative firepower with new hires. We (silently) won Savills, Prezzo, Maoam and Kelly's ice-cream. We made a (hush) record profit. And we had some fun (especially at Isobelly Laughs)."
Isobel
Type of agency
Creative
Company ownership
Independent
Declared income
£4m
Total accounts at year end
13
Accounts won
5 (biggest: Savills)
Accounts lost
1 (Bernard Matthews)
Number of staff
33 (+10%)
Key personnel
Paul Holding, managing partner
Steve Hastings, planning partner
David Alexander, creative partner
Ron Fletcher, creative partner
Jamie Williams, account partner
Score key: 9 Outstanding 8 Excellent 7 Good 6 Satisfactory 5 Adequate 4 Below average 3 Poor 2 A year to forget 1 Survival in question
Footnote: *indicates where agencies claim the corporate governance constraints of the Sarbanes-Oxley legislation.