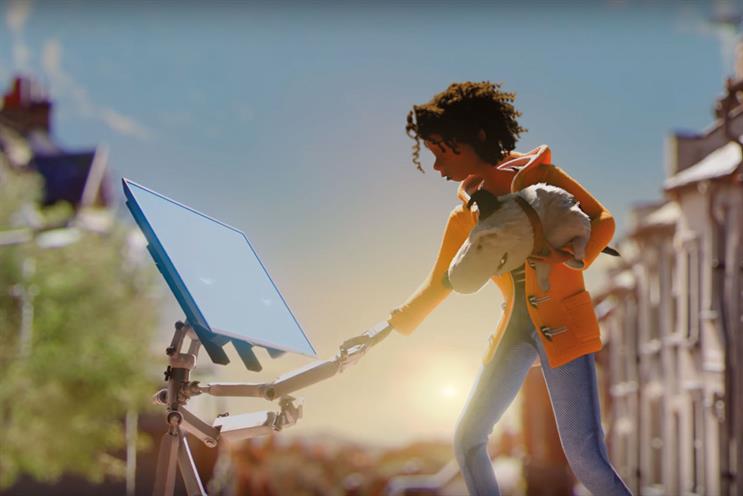 These are interesting times for Leo Burnett London.
The agency was a regular fixture on the awards stage in 2015, mainly for Always "#LikeAGirl" but also for McDonald's and the NSPCC.
But, by early 2016, it had lost its executive creative director, Justin Tindall (who decamped to M&C Saatchi), and Giles Hedger, the chief strategy officer (who assumed an equivalent role at FCB Inferno). In addition, Andrew Edwards, the chairman, and James Kirkham, the head of mobile and social, left the business. All this, together with Leo Burnett's Co-operative and Freeview accounts going up for review, went down in the space of a few months either side of Christmas. It is repitching for the Co-op and, at the time of writing, is down to the last two.
The agency's shiniest new-business win last year was the creative account for Samsung's home-appliances division across Europe after a pitch against 72andSunny, Cheil and DDB.
Of the other new clients, most were either experiential or digital briefs – the biggest being the shopper work for all Molson Coors' brands.
In the autumn, the agency restructured, bringing together its Holler, Arc London and Atelier businesses under the Leo Burnett London banner, operating under one P&L to provide clients with an integrated offer.
Leo Burnett still has the smart leadership of Paul Lawson, who promoted Josh Bullmore to chief strategy officer at the start of 2016 and snared Mother's Chaka Sobhani to replace Tindall. It will take time for the dust to settle on the comings and goings, but sometimes change is just what an agency needs.
---
How the agency rates itself:
7

"A big year that started with a big Samsung win and ended with a big accolade: "world's most-awarded agency" (said Ad Age). And plenty of good stuff in-between. We brought together all of our agencies, creating one shiny new blended entity. We were D&AD's most-awarded agency, agency of the year at Creative Circle, IPM and MAA. 286 awards overall, including 17 Lions, golds at DMAs for four different clients and gold at APG and Marketing Society."
Leo Burnett London
Type of agency
Integrated
Company ownership
Publicis Groupe
Nielsen billings 2015
£215m
Nielsen billings 2014
£199m
Declared income
£54.5m (2014)
Total accounts at year end
58
Accounts won
14 (biggest: Molson Coors)
Accounts lost
0
Number of staff
421 (-2%)
Women in senior management
14%
BAME staff in senior management
0%
Key personnel
Paul Lawson, chief executive
Sarah Baumann, deputy chief executive
Chaka Sobhani, chief creative officer
Josh Bullmore, chief strategy officer
Score key: 9 Outstanding 8 Excellent 7 Good 6 Satisfactory 5 Adequate 4 Below average 3 Poor 2 A year to forget 1 Survival in question
Footnote: *indicates where agencies claim the corporate governance constraints of the Sarbanes-Oxley legislation.