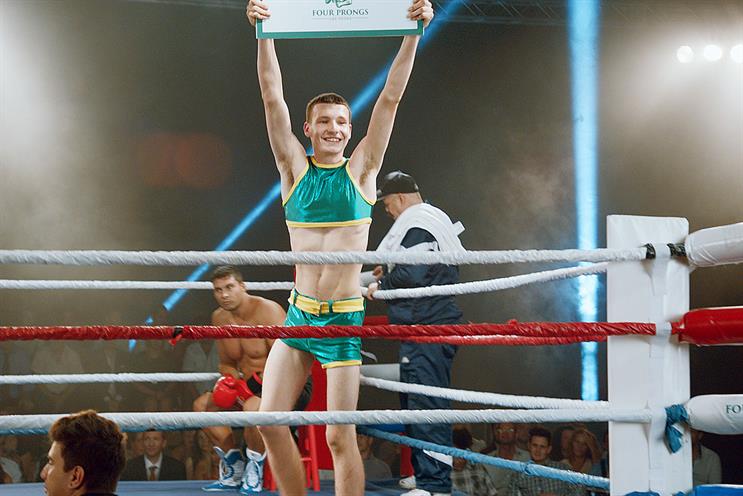 The conventional wisdom in advertising today is that it's almost impossible to succeed as an independent start-up. Clients want too much work across too many channels while squeezing margins like they're trying to get the last bit of toothpaste out of the tube.
But then there's Lucky Generals, which is nipping at the heels of the industry's best like it's still 1990. In one day in June, the agency doubled in size when it won the hotly contested Twitter business and was named Paddy Power's agency of record – both were circa £20 million accounts.
The work that the agency produced in 2015 showed that it's worthy of such success. Most impressive was Pot Noodle. Reviving a brand with such a glorious advertising heritage often means disappointment, but Lucky Generals' "you can make it" spot was an unqualified hit with the British public.
Meanwhile, the Hostelworld online film featuring Chris Eubank was a brilliant tactical execution put together in days by a team clearly running high on both confidence and talent.
But the ambitions of the founders, Danny Brooke-Taylor, Helen Calcraft and Andy Nairn, go beyond running the hottest young agency in town. In January 2016, they announced that they had hired the Joint co-founder Nik Upton to set up a comms group, Lucky Enterprises, and invest in PR and digital start-ups to provide clients with the full spectrum of marketing services.
If it was anyone else doing this at two-and-a-half years old, you would worry that they were overreaching.
These reports are supposed to cover the good and bad of an agency's year, but there's just not much bad to say about Lucky Generals right now.
---
How the agency rates itself: 8
"We turned two this year and, appropriately enough, bagged our first two Cannes Lions, won two massive pitches on the same day (Paddy Power and Twitter) and grew two times as big. Meanwhile, we went youth-hostelling with Chris Eubank, launched David Ginola's Fifa bid and boxed clever for Pot Noodle. But as the hero of that last one said: "Success doesn't come on a plate" – so we're hungry for even more in 2016."
Lucky Generals
Type of agency
Creative
Company ownership
Independent
Nielsen billings 2015
£12m
Nielsen billings 2014
£3m
Declared income
£3.2m
Total accounts at year end
9
Accounts won
7 (biggest: Twitter)
Accounts lost
0
Number of staff
40 (+38%)
Key personnel
Danny Brooke-Taylor, founding partner
Helen Calcraft, founding partner
Andy Nairn, founding partner
Score key: 9 Outstanding 8 Excellent 7 Good 6 Satisfactory 5 Adequate 4 Below average 3 Poor 2 A year to forget 1 Survival in question
Footnote: *indicates where agencies claim the corporate governance constraints of the Sarbanes-Oxley legislation.