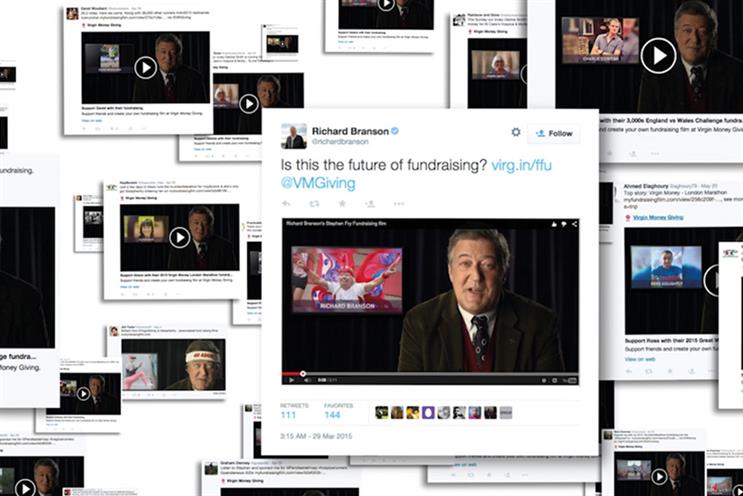 After a steady 2014, last year started with disappointment for M/SIX when it lost its founding client Carphone Warehouse after the retailer's £12 billion merger with Dixons Retail.
There began a busy period of chasing new business, which included a successful pitch for Just Eat's £6 million UK account and winning Avon's digital business. The agency was also on the happier side of consolidation with two clients: picking up Dow Jones globally and Hotels.com in Europe.
M/SIX lost out on the biggest media review of the year: Tesco's £90 million UK account. That was won by its much bigger WPP stablemate MediaCom. But perhaps the bigger disappointment will have been its failure to land the £8 million Hiscox business in May.
The work is interesting, though. In April, M/SIX used Sky AdSmart and Tesco shopper data to target lapsed customers of the Robinsons drinks brand. In the same month, it also created the Virgin Money "pigeon" TV and online campaign, drawing on agencies within The & Partnership, and launched an initiative to develop programmatic buying.
In talent terms, M/SIX promoted Ross Barnes from joint managing director to chief technology officer. Then, as the year came to a close, it poached David Grainger, the head of strategy at Initiative, to the role of chief strategy officer.
While M/SIX can be satisfied with its performance last year, it has not yet found the momentum that will help realise its ambition of becoming a "proper big media business".
---
How the agency rates itself: 7

"Bouncing back from Carphone's consolidation with Dixons in January, we have been hungrier than ever for new business. That hunger has been sated by Just Eat and Avon. The theme uniting these wins is that each client needed direction in using offline with online media to drive trackable sales through the digital channels. We have invested heavily in developing talent and have recently been listed as "one to watch" on the Best Companies survey."
M/SIX
Type of agency
Media
Company ownership
50% WPP; 50% The & Partnership
Nielsen billings 2015
£80m
Nielsen billings 2014
£98m
Declared income
n/s*
Total accounts at year end
29
Accounts won
5 (biggest: Just Eat)
Accounts lost
2 (biggest: Carphone Warehouse)
Traditional media
45.5%
Digital media
54.5%
Number of staff
85 (no change)
Key personnel
Jess Burley, chief executive
Ross Barnes, chief technology officer
David Grainger, chief strategy officer
Dan Harris, managing director
Dan Keat, director of investment
Score key: 9 Outstanding 8 Excellent 7 Good 6 Satisfactory 5 Adequate 4 Below average 3 Poor 2 A year to forget 1 Survival in question
Footnote: *indicates where agencies claim the corporate governance constraints of the Sarbanes-Oxley legislation.