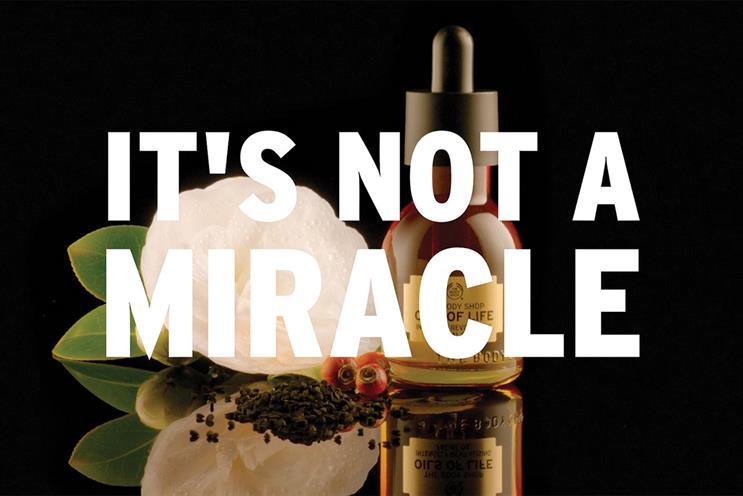 The autumn of 2015 marked three years since the former Dare executives Claire Hynes and Nick Emmel founded Mr President.
The agency felt a shift in the sands of time in spring 2015 when it lost its founding client, Bacardi, with the brand awarding everything to BBDO. The loss resurrected the question Campaign posed a year ago: can Mr President win and retain the kind of business that would allow it to survive beyond the start-up stage?
Well, the independent shop performed well on the new-business front, picking up 11 new accounts, including Virgin Trains and Miele. Four of its six losses were brands under the Bacardi account, while two were projects for Nike and Volkswagen that came to completion. Mr President reported a 21 per cent increase in revenue, up from £2.5 million in 2014.
There was notable work in 2015 for The Body Shop, including the playful "a royal home video" featuring Charles and Camilla lookalikes doing the washing up, and the multilingual Christmas campaign "Jingle Bells".
Laura Jordan Bambach's star continued to rise as she was named among the 50 most inspiring women in European tech by Inspiring Fifty, alongside the likes of Nicola Mendelsohn, the EMEA vice-president at Facebook.
Mr President's management trio of Hynes, Emmel and Jordan Bambach became a quintet in 2016 after Jon Gledstone, the creative director, and Shahla Lalani, the business director, were promoted and given shares in the agency.
A satisfactory year for Mr President but one senses that the agency must start defining itself more clearly as the big networks continue to diversify their offering.
---
How the agency rates itself: 8

"We're at the top table, having won agency of record for Unilever Prestige, The Body Shop's first global campaign in ten years and Global Radio's portfolio relaunch. We've grown revenue, matured while retaining our start-up superpowers and smashed awards, including Internet Advertising Bureau Creative Agency of the Year. We're proud of our thought leadership: committed to #RefugeePhones, SheSays and The Great British Diversity Experiment."
Mr President
Type of agency
Creative
Company ownership
Independent
Declared income
£2.9m
Total accounts at year end
19
Accounts won
11 (biggest: Miele)
Accounts lost
6 (biggest: Bacardi)
Number of staff
35 (-8%)
Key personnel
Claire Hynes, managing partner
Nick Emmel, strategic partner
Laura Jordan Bambach, creative partner
Score key: 9 Outstanding 8 Excellent 7 Good 6 Satisfactory 5 Adequate 4 Below average 3 Poor 2 A year to forget 1 Survival in question
Footnote: *indicates where agencies claim the corporate governance constraints of the Sarbanes-Oxley legislation.