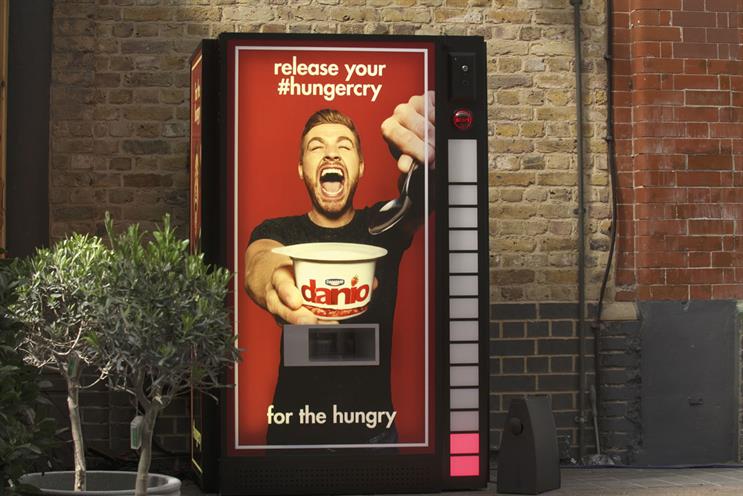 Last year's school report for Naked Communications made much of the combat experience of its freshly appointed chief executive, Christian Gladwell.
Unfortunately, he ended up spending much less time on the front line for Naked than he did as an officer in the army, quietly leaving the shop in September after 17 months.
Cyrus Vantoch-Wood managed an even shorter stint as Naked's head of creative, departing after just a year in October. Both he and the managing director, Matthew Bagwell, made the point that he was suited to a different sort of agency, so maybe it was a good thing for both parties. But coming so soon after Gladwell's exit, and with neither roles replaced five months on, it hardly looks like the move of an agency with a strong footing.
Naked didn't do too badly in new business, picking up work for the Spanish banking giant BBVA, the wildlife charity WWF and the restaurant group Goodman (which owns Burger & Lobster), among others.
Unfortunately, Mars Petcare took its social media in-house and Volvic also moved on.
The agency claims to be a strategically led creative shop but most of its work is in digital and CRM.
Highlights included challenging yoghurt ad conventions by positioning Danone's Danio as the snack for hungry young men. Through "hunger cry", which included vending machines dispensing yoghurts to people who yelled into them, Naked helped Danio achieve a 12 per cent sales boost. Elsewhere, Naked's eBay elves worked hard through the festive period to help people find those difficult gifts.
Maybe if Naked properly drew its battle lines in the digital world, it would avoid the senior staff attrition.
---
How the agency rates itself: 6

"2015 was transformative. Yes, we had staff changes, but we also delivered some solid work for Danio, Virgin Atlantic and eBay. We grew in terms of people, existing clients and new partnerships (the majority of whom sought us out directly to help "challenge convention", which is something we're very proud of). In 2016, we will increase our capabilities across four combined practices – creative, data, design and strategy – to better service our clients."
Naked Communications
Type of agency
Strategically led creative
Company ownership
Enero
Declared income
n/s
Total accounts at year end
15
Accounts won
6 (biggest: BBVA)
Accounts lost
2 (biggest: Mars Petcare)
Number of staff
58 (+5%)
Key personnel
Matthew Bagwell, managing director, Europe
Will Collin, founder
Nick Tate, head of new business and marketing, Europe
Niccolo Rigo, strategy director, Europe
Catherine Hope, associate creative director, Europe
Score key: 9 Outstanding 8 Excellent 7 Good 6 Satisfactory 5 Adequate 4 Below average 3 Poor 2 A year to forget 1 Survival in question
Footnote: *indicates where agencies claim the corporate governance constraints of the Sarbanes-Oxley legislation.