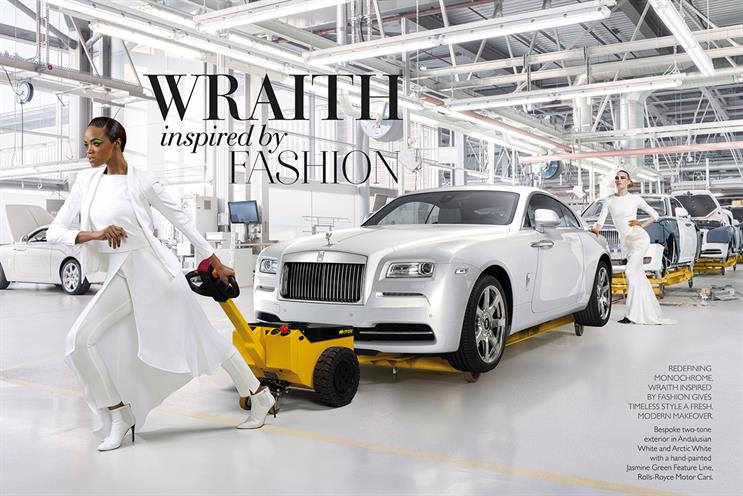 Partners Andrews Aldridge won two of the biggest customer engagement pitches of 2015: the £4.5 million account for E.ON, which has become Engine's biggest client, and Nestlé's main CRM business.
Continuing its impressive run, PAA also scooped work for the Royal Air Force and Now TV, and was the lead agency on Engine's winning pitches for Nato and UK Trade & Investment.
The agency became the first of the Engine shops to expand overseas – thanks to cash from its new owner, Lake Capital – by opening an office in New York.
Fantastic Thinking, Engine's digital agency, merged into PAA in February 2015. All 25 staff moved across, with no redundancies. The additional firepower strengthened PAA's user-experience capabilities, and a UX department was set up under Martin Bui, formerly the lead UX architect at OgilvyOne. Essence's Alastair Cole joined as the chief innovation officer.
PAA opened three new units: Cavalcade, a content division overseen by Matt Williams; Cocoon, the luxury arm; and a product business unit run by Szilvia Szabó.
The agency's creative highlights were the integrated campaigns for the British Army and Rolls-Royce. It also produced work for brands including Now TV, Breast Cancer Care and Santander.
In 2015, PAA was a runner-up for Campaign's Customer Engagement Agency of the Year. Given how much of it was spent integrating and expanding, the shop is in a strong position to go one better in 2016.
---
How the agency rates itself: 8

"A huge year. A suite of new offerings, including a luxury agency, content division, product business unit and customer experience tool. A new chief innovation officer and head of UX. Fantastic new clients, from E.ON to Nestlé. Some of our best-ever work for the likes of Dolce Gusto, Santander and the British Army. And a big hello to the Big Apple – the first overseas office in our history."
Partners Andrews Aldridge
Type of agency
Customer engagement
Company ownership
Engine
Declared income
£16.2m
Total accounts at year end
20
Accounts won
9 (biggest: E.ON)
Accounts lost
4 (biggest: Wickes)
Number of staff
126 (+4%)
Key personnel
Martin Nieri, chief executive
Steve Aldridge, executive creative director
Paul Snoxell, creative director
Paul Vallois, managing partner
Andrew Smith, chief strategy officer
Score key: 9 Outstanding 8 Excellent 7 Good 6 Satisfactory 5 Adequate 4 Below average 3 Poor 2 A year to forget 1 Survival in question
Footnote: *indicates where agencies claim the corporate governance constraints of the Sarbanes-Oxley legislation.