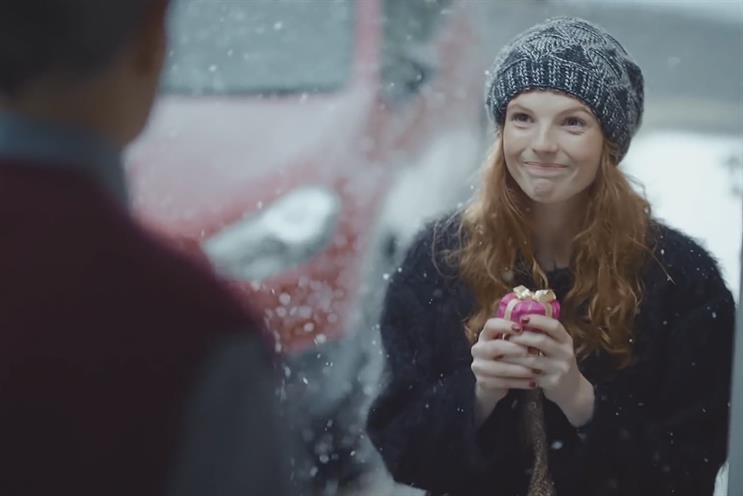 Quiet Storm has been straddling the creative/production divide since it launched more than 20 years ago, so you might think it would have the edge over all the shops clamouring to add content production to their list of specialisms.
But even the Johnny-come-lately content agencies such as Gravity Road and Somethin' Else have grown faster than Quiet Storm, which has almost stayed still in terms of size since 2011.
However, liberated after its management buyout in 2014, Quiet Storm launched a content arm in 2015. To run the new division, Hooked, Quiet Storm shuffled some of its senior staff around, including the partner Laura Derbyshire and the strategist Diego Chicharro Turbet-Delof.
Still, there's no denying that Quiet Storm does some things admirably well. Trevor Robinson, the founder, has a knack for playful ideas – a trade he has been plying since his days at HHCL.
The Haribo spots, in which grown-ups mime the words of children, might have received barely a second glance from agencies but it was named the most impactful ad of 2015 by Nielsen: a real boon for an agency that hasn't entered work into an awards show in years.
Quiet Storm also got to join in the UK Christmas advertising melee when TK Maxx, which was in the middle of a creative review, asked the agency to create its festive campaign. It produced a stripped-down spot about gifting but the project was likely a one-off.
A few more wins, or even just getting its name on some big-brand pitchlists, would do Quiet Storm a world of good.
---
How the agency rates itself: 6
"The management buyout in 2014 gave way to Quiet Storm's strongest year, demonstrated by strong growth and pitch conversion. The agency beat the heavyweights in a series of pitches, including Young's. Our work has been recognised as highly effective, explaining 100 per cent client retention. The launch of Hooked in October consolidated our content offer and we ended the year with TK Maxx's popular festive campaign."
Quiet Storm
Type of agency
Creative and production
Company ownership
Independent
Nielsen billings 2015
£14m
Nielsen billings 2014
£11m
Declared income
£1.6m
Total accounts at year end
14
Accounts won
5 (biggest: Intercarabao, NBCUniversal)
Accounts lost
0
Number of staff
30 (+25%)
Key personnel
Trevor Robinson, founder and executive creative director
Rania Robinson, managing director and partner
Jon Howard-Spink, planning director and partner
Laura Derbyshire, director and partner
Emma Chapman, finance director
Score key: 9 Outstanding 8 Excellent 7 Good 6 Satisfactory 5 Adequate 4 Below average 3 Poor 2 A year to forget 1 Survival in question
Footnote: *indicates where agencies claim the corporate governance constraints of the Sarbanes-Oxley legislation.