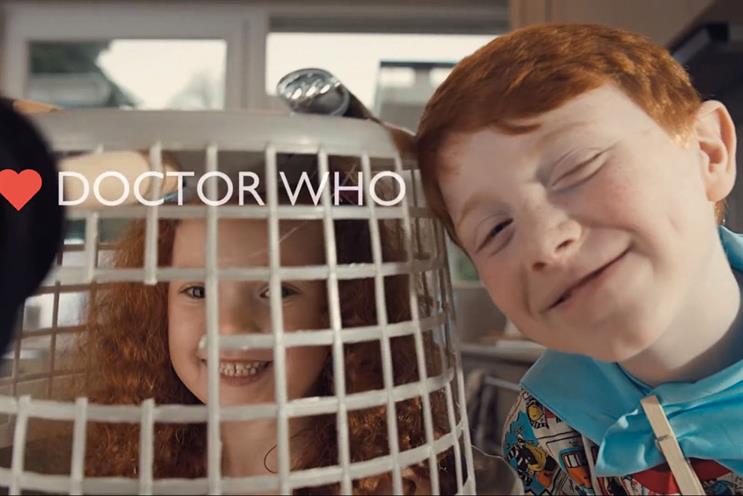 Losing Lloyds Bank was the low point of a hellish year for Rainey Kelly Campbell Roalfe/Y&R.
The writing was on the wall in June when the bank asked Adam & Eve/DDB to handle its
250th-anniversary campaign. Lloyds then invited the shop to pitch against RKCR/Y&R for the whole account – a tough situation for the incumbent to come back from. RKCR/Y&R continues to work on Bank of Scotland.
That loss came months after Land Rover moved its business to Spark44 as part of a restructure and Vodafone handed its £60 million account to RKCR/Y&R's WPP stablemate Grey.
Persistent rumours – widely believed but denied by Sir Martin Sorrell – about WPP merging RKCR/Y&R with CHI & Partners showed the market's perception of the agency's situation. Staff numbers have plummeted and RKCR/Y&R is still without an executive creative director or chief strategy officer.
Ben Kay, the chief executive, left in December and was replaced by Jon Sharpe, the chief innovation officer. Sharpe has a big job on his hands to return RKCR/Y&R to its former glory. His priorities will be to fill those vacant senior management roles and reinvigorate the agency's sense of purpose and direction.
To its credit, RKCR/Y&R defeated some of the industry's best to retain the BBC account. The shop also gets to work with Emirates after an interdisciplinary WPP team won a pitch in August.
If Sharpe can get the right people in place and clients can keep the faith, this troubled agency's fortunes should improve. RKCR/Y&R surely could not handle another year as rough as 2015.
---
How the agency rates itself: 4

"Highlights included winning the BBC and TUI pitches and adding Emirates, Baxters, British Paralympic Association and Breast Cancer Now to our roster. Our work continues to ignite passion, including award-winning campaigns for The Royal British Legion, Marks & Spencer and the BBC, for which we won our third Bafta and created the iPlayer "heart" button. With new leadership and renewed energy, we are looking forward to getting stuck into 2016."
Rainey Kelly Campbell Roalfe/Y&R
Type of agency
Creative
Company ownership
WPP
Nielsen billings 2015
£189m
Nielsen billings 2014
£233m
Declared income
n/s*
Total accounts at year end
26
Accounts won
6 (biggest: TUI Group)
Accounts lost
3 (biggest: Lloyds Bank)
Number of staff
150 (-31%)
Women in senior management
40%
BAME staff in senior management
0%
Key personnel
Mark Roalfe, chairman
Jon Sharpe, chief executive
Alison Hoad, vice-chairman
Vicky Jacobs, managing director
Score key: 9 Outstanding 8 Excellent 7 Good 6 Satisfactory 5 Adequate 4 Below average 3 Poor 2 A year to forget 1 Survival in question
Footnote: *indicates where agencies claim the corporate governance constraints of the Sarbanes-Oxley legislation.