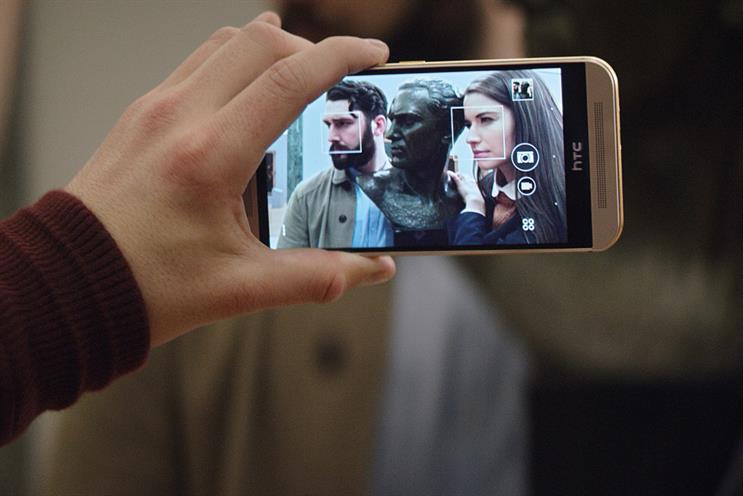 After years of trying to bring its creative abilities in line with its financial clout, SapientNitro is finally moving in the right direction. Perhaps all it needed was an experienced holding company, as the creation of Publicis.Sapient appears to be helping it become a more rounded agency.
2015 kicked off with Publicis Groupe completing the $3.7 billion acquisition of SapientNitro in a bid to create the "most transformational offering in the market". It was a positive start to the year that seemed to have a knock-on effect on staff morale as the team picked up 27 new accounts.
The biggest wins included the British Airways global digital business and integrated work from Capital One, Tesco Mobile and Nikon Europe. These will allow SapientNitro to show off its creative prowess instead of focusing only on back-end build work. There were seven projects that came to an end in 2015.
Its most notable creatively led campaign was to launch the HTC One M9 smartphone, which showed people carrying out activities such as riding to work on rollerskates. Activity included a platform that enabled people to make Spotify playlists to match their mood and illustrated that, while SapientNitro is spending more time in the traditional creative agency space, it hasn't neglected its core offering.
Nigel Vaz, the senior vice-president and managing director for Europe who was promoted to global chief strategy officer and European chief executive in August, said the agency has been picking up tips on creativity from its fellow Publicis shop Bartle Bogle Hegarty. Pushing further with this, and mixing it with its tech offering, will help SapientNitro impress Maurice Lévy more.
---
How the agency rates itself: 8
"A landmark year in which we won a record 27 new clients. We continued to help clients break boundaries creatively: a global ad campaign and Spotify "mood player" to launch HTC's One M9 smartphone, a NatWest Get Cash app for Apple Watch, smart baggage tag for Lufthansa and SpeakEmoji translator, to name a few. We broke new ground in creative awards, including winning the 2015 Cannes Chimera prize."
SapientNitro
Type of agency
Creative and digital
Company ownership
Publicis Groupe
Declared income
£165.4m (2014)
Total accounts at year end
82
Accounts won
27 (biggest: British Airways)
Accounts lost
7 (biggest: Luxottica)
Number of staff
1,002 (-1%)
Women in senior management
21%
BAME staff in senior management
11%
Key personnel
Nigel Vaz, global chief strategy officer and European chief executive
Neil Dawson, chief strategy officer, Europe
Mark Hunter, executive creative director
Score key: 9 Outstanding 8 Excellent 7 Good 6 Satisfactory 5 Adequate 4 Below average 3 Poor 2 A year to forget 1 Survival in question
Footnote: *indicates where agencies claim the corporate governance constraints of the Sarbanes-Oxley legislation.