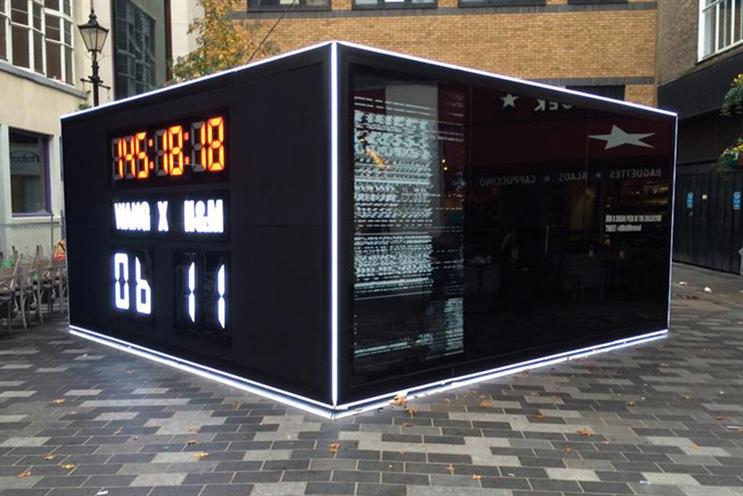 Sometimes being part of a global group has virtues, as Johnson & Johnson's decision in September to consolidate its estimated $1 billion media account into UM galvanised the London agency. The £42 million piece of UK business was by far the biggest of last year's 11 accounts wins, representing 80 per cent of new billings. J&J instantly became UM's second-biggest client behind Aldi and ahead of H&M.
But what multinationals giveth they also taketh away, and the agency suffered its biggest loss of the year when General Mills, worth £11 million to the UK business, moved its global account out of UM. Other losses included Royal Mail (£1.5 million) and American Airlines (£500,000).
Yet Russell Place, the agency's self-deprecating London boss, has done a good job of quietly winning more UK-based business. He is going to need to bang UM's drum a bit louder in 2016 as the group chief executive, Andy Jones, departs.
Seven-figure account wins included E&J Gallo Wines and the jelly brand Hartley's, and UM picked up a lot of work from existing clients. UM Studios, its content-creation arm, added Musgrave Group, the owner of Budgens and Londis, and Build-A-Bear. The agency procuced work for The Economist, Sorel and Zurich.
As one of the smallest of the global media shops in London, UM picked up a couple of notable awards at the Festival of Media Global – Best Social Media Campaign for H&M and the Smart Use of Data Award for The Economist (that campaign also picked up a bronze Lion for Best Use of Real-Time Data at Cannes).
---
How the agency rates itself: 6
"2015 was a year of positive change for UM when we introduced our new "Moments Planning" methodology, designed to combine better science and better art to deliver better outcomes for our clients. And it's working. Over the past 12 months we have won 11 pieces of new business (including Johnson & Johnson) worth £53.4 million and more than 30 awards – a record for the agency – including wins at Cannes and the Festival of Media Global."
UM London
Type of agency
Media
Company ownership
Interpublic
Nielsen billings 2015
£181m**
Nielsen billings 2014
£197m**
Declared income
n/s*
Total accounts at year end
148
Accounts won
11 (biggest: Johnson & Johnson)
Accounts lost
4 (biggest: General Mills)
Traditional media
67%
Digital media
33%
Number of staff
151 (+14%)
Key personnel
Russell Place, managing director
Rob Bellass, managing partner, new business and marketing
Adam Morton, managing partner, client service
Sophia Durrani, managing partner, strategy
Andy Corcoran, managing partner, creative services
Score key: 9 Outstanding 8 Excellent 7 Good 6 Satisfactory 5 Adequate 4 Below average 3 Poor 2 A year to forget 1 Survival in question
Footnote: *indicates where agencies claim the corporate governance constraints of the Sarbanes-Oxley legislation.