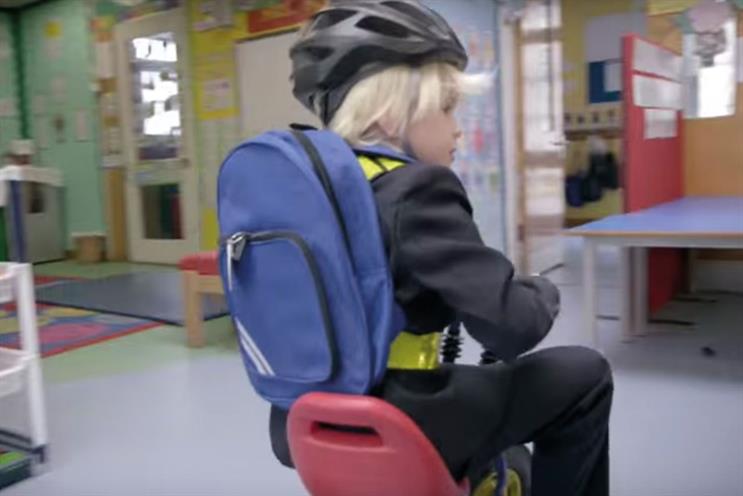 Score: 4
Last year: 7
---
How the agency rates itself:
7
Creature of London's start to 2016 could not have gone better. It captured the £20m Dreams account, which looked set to take the independent shop to greater heights. But it wasn't to be. The relationship lasted just four months because Creature "wasn't the fit" that Dreams had hoped for.
Creature struggled to stamp out the memory of the debacle throughout the rest of the year, losing its grip on other big-name clients Carling and Zoopla. Creature did not repitch for either and the accounts later moved to Havas and 101 respectively.
That's not to say Dan Shute and his team weren't working hard. Their efforts brought in the smaller Royal Horticultural Society, Mission Foods, Arla Unite and Pots & Co businesses, which the agency says make up for the loss of Carling. The hole left by Zoopla remains.
It was a better picture on the creative side. Creature's work for the Green Party's local election campaign, "The not so secret life of 5 year old politicians", imagined political figures such as Boris Johnson bickering in a playground. The campaign was popular both inside and outside the industry, picking up a silver at the Campaign Big Awards along the way.
After the success of immersive experience Alice's Adventures Underground in 2015, Creature partnered Les Enfants Terribles again to create a Twits event to celebrate the 100th anniversary of Roald Dahl's birth.
In February 2017, Creature announced co-founder Ed Warren was leaving to pursue other opportunities, with the agency promoting Andrew Gibson in his place. The remaining founders gave themselves new grown-up titles and Ben Middleton wrote a tour de force of a creative column in Campaign promising the shop would take more risks.
In 2017, they will need to show they've done enough to keep hold of grown-up clients.
---
How the agency describes its year in a tweet
As the world melted around us, we cracked on. Won some awards, won more pitches than we lost, and tried not to fuck up too often. Went ok.
---
Score key: 9 Outstanding 8 Excellent 7 Good 6 Satisfactory 5 Adequate 4 Below average 3 Poor 2 A year to forget 1 Survival in question