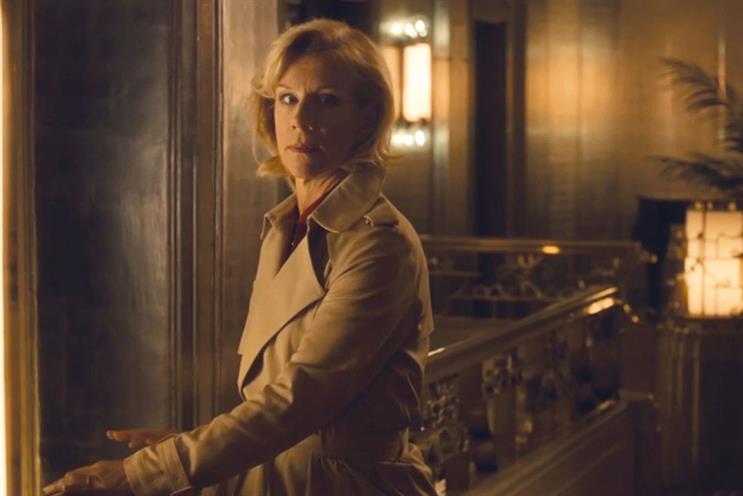 Score:
6


Last year:

6
---
How the agency rates itself:
7
One of the last few independent agencies, Fold7 upped the ante in its creative work in 2016. The addition of Simon Learman as executive creative director in January certainly helped.
Notable work included a pop-up bar made of chocolate to promote Carlsberg at Easter, heartfelt ads designed to reposition Gumtree by showing the meaning behind gifts bought on the platform and dramatic whispering from actors Juliet Stevenson and Eddie Marsan for Amazon's Audible.
There was also high-profile work for Hilton Worldwide, "Stop clicking around", which was the first global campaign for the hotel chain.
The agency picked up just three accounts during the year – Hilton, Nabs and Money.co.uk. The last is looking to build its brand as it competes with Confused.com, Comparethemarket.com, Moneysupermarket.com and Gocompare.com. Fold7 will be able to lean on the experience gained on Gocompare.com. There were no losses this time but it did resign the Eat account and the demise of BHS brought its work to an end.
In 2016, the business also expanded its remit.
The addition of Christine Beardsell as managing partner of content, a newly created role, will help the agency create more branded content on top of what it does for Carlsberg.
Ryan Newey, Fold7's founder, and Marc Nohr, its chief executive also took the agency into the experiential field by investing in Hyperactive. The start-up is working on its own clients – Eurostar and Tag Heuer – as well as those of Fold7.
Whether such additions to the business will be of benefit have yet to be seen.
It was a successful year for Fold7 but the agency probably needs to show a little more oomph in 2017. The industry will be watching closely to see how its new ventures play out and if the agency can win some higher-profile accounts.
---
How the agency describes its year in a tweet
Landed Hilton, nabbed NABS & added money.co.uk. More awards for Carlsberg, amazing new Foldsters & a diverse leadership team.
---
Score key: 9 Outstanding 8 Excellent 7 Good 6 Satisfactory 5 Adequate 4 Below average 3 Poor 2 A year to forget 1 Survival in question