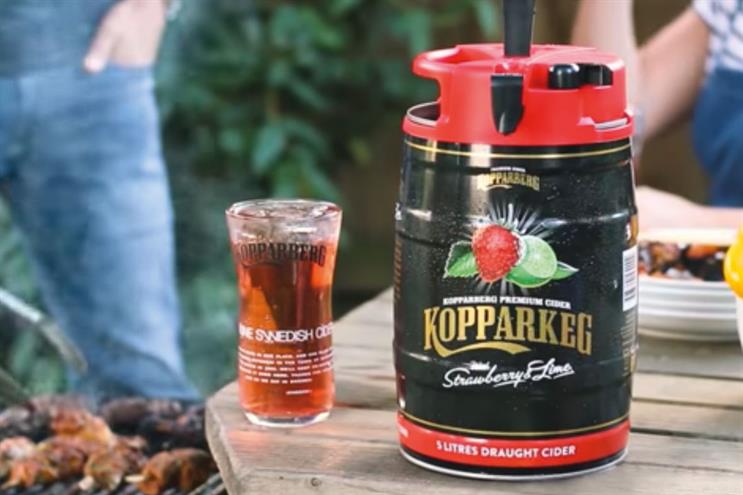 Score:
7


Last year:

7
---
How the agency rates itself:
8
In a world where some media agencies are so lacking in personality they could be mistaken for management consultancies, it's great to have plucky Goodstuff on the scene to remind everybody it is possible to marry business success with charisma.
In the slot in the School Report form where Campaign asked Goodstuff to share any other details about its year, it described 2016 as "a year of being robbed". Not only was the office actually burgled, PHD and MEC took home the prizes Goodstuff felt it "much deserved" – the Media Week Awards and Campaign's Agency of the Year gongs respectively.
So, let's examine the evidence.
Exhibit one: new business. Goodstuff picked up a string of accounts in 2016 and the highlight was beating Arena Media, the7stars, VCCP Media and Vizeum to the ITV account, ending the broadcaster's 11-year relationship with Mindshare. Goodstuff also won media accounts from uSwitch, Spotify, mattress start-up Eve and Ben & Jerry's social business.
Exhibit two: work. High points included negotiating a deal with Virtue Worldwide, Vice Media's in-house creative agency, for Mike Skinner of The Streets to create a track for Kopparberg. Goodstuff client House of Fraser also picked up Best Newcomer at the Digital Cinema Media Awards.
Exhibit three: thought leadership. After realising that independent creative agencies didn't have as much access to media owners as the big guys, Goodstuff organised a showcase in June to bring the two communities together. Co-founder Andrew Stephens was also vocal on the opportunities for independent shops following the Brexit vote and the role they can play for clients concerned about transparency.
Verdict: the case isn't quite strong enough to necessitate a retrial of 2016's big awards but Goodstuff has lots to be proud of. It has a great base from which to target those prizes again this year.
---
How the agency describes its year in a tweet
Good but tough. Our industry is undergoing significant change and whilst for independent agencies it's all positive, it's no less demanding.
---
Score key: 9 Outstanding 8 Excellent 7 Good 6 Satisfactory 5 Adequate 4 Below average 3 Poor 2 A year to forget 1 Survival in question