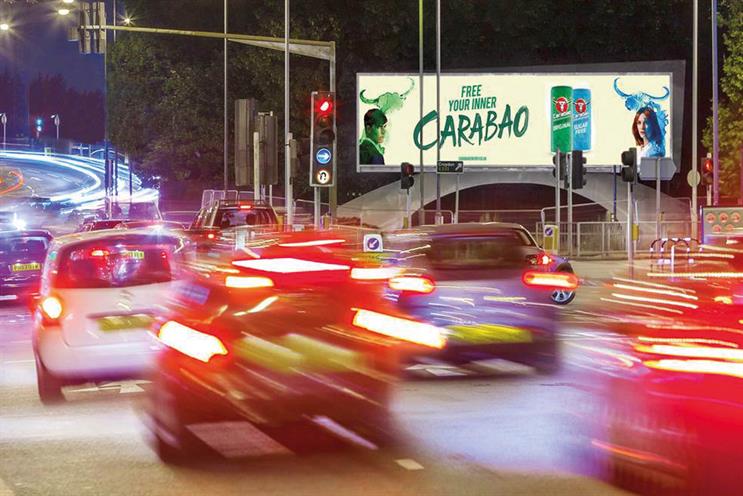 Score: 7
Last year: 6
---
How the agency rates itself:
7
The quiet child at the back of the class, as we described Total Media in this report 12 months ago, did a better job of making itself seen and heard in 2016.
The agency claims to have had its "best and biggest" year for new business, winning 13 accounts and bringing in £29m of billings from brands with larger budgets – notably Arcadia, Investec and Lenovo Moto. Total Media credits its behavioural approach to media planning for attracting clients such as Carabao and its existing relationship with Lenovo, in particular, has been pivotal. Lenovo and Lenovo Moto are two of the agency's three biggest accounts. Total Media's four account losses were minor. Total Greek Yoghurt, a £100,000 account, was the biggest.
There was innovation as Total Media launched a performance media arm, Running Total, in a joint venture with two former MediaCom North executives, John Marshall and Colin Reynolds. (Mike Sell, the chairman, made sure he was noticed at the launch party as he sported a leopard-print coat.) Total Media also made several other external hires in behavioural planning, programmatic and publishing, although the agency's total headcount fell slightly.
There were other milestones during the year: the paid search team got "premier" accreditation from Google; Total Media made it into the top 100 of The Sunday Times International Track 200 of the UK's private companies with the fastest-growing international sales; and the agency was more active at industry events such as Advertising Week Europe and Media360 as well as contributing thought leadership to the pages of Campaign.
Total Media has carved out a decent position for itself, particularly for smaller creative brands, including book publishers, galleries, museums and orchestras.
It will be trying this year to bag more commercial accounts the size of those that arrived in 2016.
---
How the agency describes its year in a tweet
From new biz highs, to income growth, through to new agency launches, we may be one of the few to remember 2016 fondly!
---
Score key: 9 Outstanding 8 Excellent 7 Good 6 Satisfactory 5 Adequate 4 Below average 3 Poor 2 A year to forget 1 Survival in question