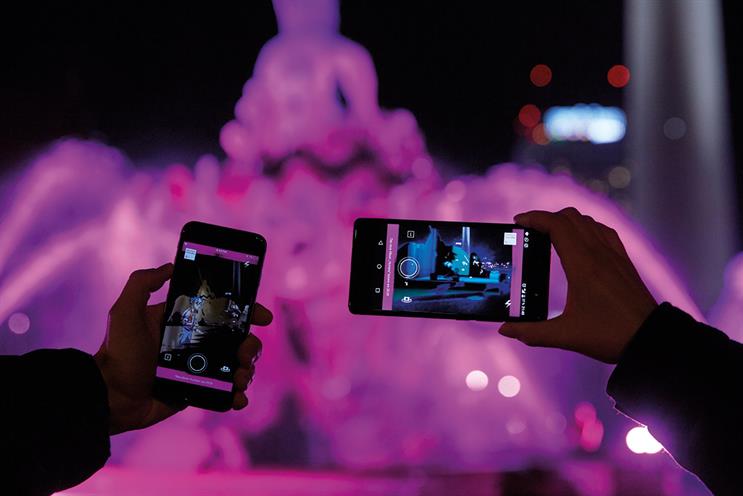 Type of agency & ownership:
Creative agency, owned by Publicis Groupe
Nielsen billings 2017:
£193m (-11%)
Declared income:
n/s
Total accounts at year end:
91
Accounts won:
13 (biggest: Britvic)
Accounts lost:
1 (Rekorderlig UK)
Number of staff:
394 (-8%)
Key personnel:
Magnus Djaba, chief executive; Kate Stanners, chairwoman and global chief creative officer; Richard Huntington, chairman and chief strategy officer; Sam Hawkey, managing director; Larissa Vince, chief growth officer
Star player:
Lucy Charles and Cynthia Jordan, receptionists
Last year Saatchi & Saatchi bade a symbolic farewell to its barnstorming past when it moved out of Charlotte Street, its home of 40 years, to new offices on Chancery Lane. Some associations with those halcyon days remain. The stone step bearing the famous Saatchi "Nothing is impossible" mantra was relocated to the new reception area, and the agency's pub, The Pregnant Man, has reopened.
Much else, though, has changed. It entered 2017 with a new set of challenges. One is in sustaining much of the old swagger that returned to it on Robert Senior's watch. He left at the start of the year, sparking a rejig in which Magnus Djaba added global duties to his responsibilities as UK group chief executive, while Richard Huntington extended his role as chief strategy officer to become chairman.
Another challenge has been to ensure the agency's equilibrium after the loss of its Toyota business at the end of 2016. The year began positively enough when it saw off J Walter Thompson to land HSBC's global brand account. The good news continued into the summer when it overcame competition for Britvic's Robinsons squash. However, 2018 brought the grim news that its Asda account was up for pitch.
Creatively, Saatchis underlined its potency by becoming the second-most awarded agency at Cannes. Its haul included four Lions for the Deutsche Telekom "Magenta unleashed" augmented-reality app.
Saatchis showed it could still hold its own in an environment altered beyond recognition.
| | | |
| --- | --- | --- |
| SCORE THIS YEAR | SCORE LAST YEAR | SELF RATING |
| 7 | 7 | 7 |
Agency's year in a tweet


"Why, sometimes I've believed as many as six impossible things before breakfast." Alice in Wonderland
Score key: 9 Outstanding 8 Excellent 7 Good 6 Satisfactory 5 Adequate 4 Below average 3 Poor 2 A year to forget 1 Survival in question
< PREVIOUS AGENCY | NEXT AGENCY >
*indicates where agencies claim the corporate governance constraints of the Sarbanes-Oxley legislation