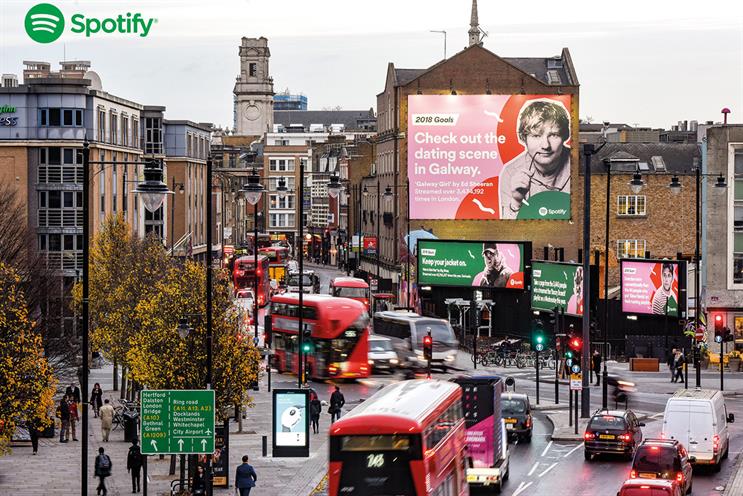 Type of agency & ownership:
Media agency, owned by Interpublic Group
Nielsen billings 2017:
£191m (-9%)
Declared income:
n/s
Total accounts at year end:
185
Accounts won:
23 (biggest: Spotify)
Accounts lost:
0
Number of staff:
197 (+16%)
Key personnel:
Russell Place, managing director; Rob Bellass, managing partner, new business and marketing; Adam Morton, managing partner, client service; Sophia Durrani, managing partner, strategy; Andy Corcoran, managing partner, creative services
Star player:
Charlie Riggall, planning manager
UM London's low profile means it is a contender for the most underrated network media agency in the UK. Russell Place, the managing director, runs a tight ship that quietly added more clients and retained all its senior management team in 2017.
UM London describes it as "the year of better", with "better science, art and outcomes" for clients. Its solid performance is more impressive because it is the second year in a row that UM London has delivered like this – at a time of turmoil elsewhere in the media agency sector.
Place's team claims £45m in new billings and no losses last year. The agency benefited from UM's global network, adding Spotify from Goodstuff and Accenture from MEC as part of international changes, but it also extended its relationship with UK clients, including Marie Curie and The Economist.
UM London's science is rooted in a data strategy that combines global and local resources to understand online and offline behaviour. Parent company Interpublic has a new international partnership with Acxiom and the UK operation has struck deals with YouGov and ComScore.
The art comes from UM Studios, a creative division launched in London in 2014 that produced content and experiences for brand such as GoPro, Spotify and iZettle last year.
Beyond the work, UM London has tried to embed inclusion in its culture, running unconscious-bias training in 2017, setting up a working group of diversity champions and promising a more flexible workplace in 2018. The only puzzle is why UM London doesn't do more to champion itself.
| | | |
| --- | --- | --- |
| SCORE THIS YEAR | SCORE LAST YEAR | SELF RATING |
| 7 | 7 | 7 |
Agency's year in a tweet


It's been the Year of BETTER
Score key: 9 Outstanding 8 Excellent 7 Good 6 Satisfactory 5 Adequate 4 Below average 3 Poor 2 A year to forget 1 Survival in question
< PREVIOUS AGENCY | NEXT AGENCY >
*indicates where agencies claim the corporate governance constraints of the Sarbanes-Oxley legislation