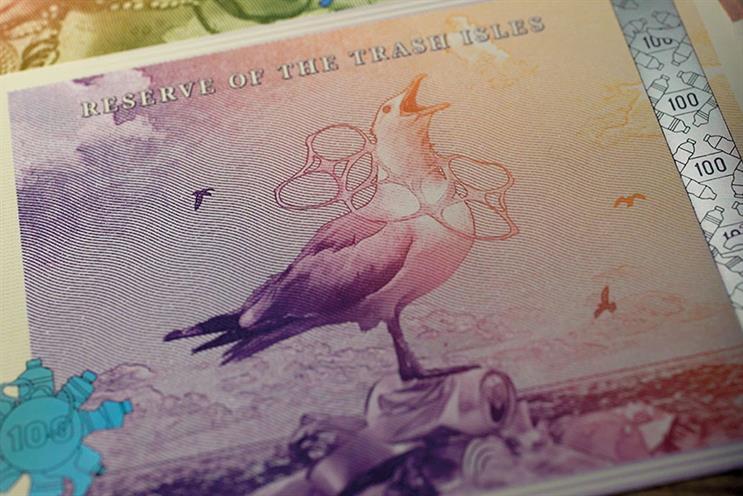 Campaign's School Reports are out. Which agencies did their homework this year and earned top marks?
Out of the 102 agencies Campaign scored, four attained the perfect mark of 9 (outstanding), while 13 scored an impressive 8 (excellent).
So what propelled these shops to the top of the class? Click through to read their full report cards, including wins and losses, billings information and comments from the headmistress (Campaign global editor-in-chief Claire Beale).
Mark: 9
With a growing client list, standout projects and an impressive creative studio, Amplify was named Campaign's Brand Experience Agency of the Year. Bold work such as its audacious interpretation of Google's Curiosity Rooms makes Amplify the envy of its peers.
Mark: 9
In 2018, MediaCom managed to continue to grow despite its already gigantic size, all while retaining £333m worth of billings, promoting diversity and focusing on its staff's wellbeing and personal development.
Mark: 9
Not only did Campaign's Advertising Agency of the Year help transform KFC's chicken shortage into one of its biggest success stories, the shop was also the creative brain behind one of the most talked-about Christmas ads of 2018, "Rang-tan", triggering a national conversation about the use of palm oil.
Mark: 9
Campaign's Digital Innovation Agency of the Year launched "Transformation at speed": improving efficiency and productivity by embedding data that helps brands to thrive. It picked up 12 new clients, including Google and British Land, which contributed to a 10% increase in revenue year on year.
Mark: 8
The Omnicom agency scooped three Grands Prix and a Titanium Lion at Cannes for Bodyform's paradigm-moving "Last taboo" campaign and LadBible's innovative "Trash isles" project, along with a slew of other creative awards. It also brought in new business worth more than £100m (although it lost Camelot).
Mark: 8
Adam & Eve/DDB continues to deliver. Not only was it crowned Agency of the Year (both at Cannes – for the second time in five years – and at the Campaign Big Awards), the shop's output for "Project 84" led to the government appointing a suicide prevention minister.
Mark: 8
After years of wobbling in the UK, Droga5 claimed an impressive 85% pitch conversion rate, becoming the agency of record for blue-chips such as Amazon Prime Video, BMW Mini, Pernod Ricard, Barclaycard and Canada Goose. Its biggest win was Barclaycard, beating Leo Burnett and Pablo to the £10m account.
Mark: 8
As the curtain fell on 2018, Goodstuff deserved applause for a 25% rise in declared income. New business picked up in 2018 will bring £46m in additional billings. The shop also won Most Awarded Agency and the Grand Prix at the Campaign Media Awards last month.
Mark: 8
Last year marked a revival at Jack Morton – a global brand experience agency boasting an enviable and growing client list, including Diageo, EY and Adidas, among others. The team also graced the Campaign Experience Awards stage no less than three times in November 2018, as winner of the Game Changer, Brand Experience – B2C and much-coveted Grand Prix awards.
Mark: 8
After years of acclaim for its work for Xbox, McCann landed the ultimate accolade last summer with a Cannes Grand Prix, as the debut winner of the Creative Ecommerce category with "The fanchise model". Among the 150 awards the agency won in 2018 include a further 13 at Cannes.
Mark: 8
Two of Britain's top media agencies, Manning Gottlieb OMD and OMD UK, both had a good 2018: MG OMD was named Campaign's Media Agency of the Year in recognition of its outstanding achievements across the 12 months, while OMD UK fully recovered from its travails of early 2017, most notably picking up Lidl's £70m planning account.
Mark: 8
Proximity brought in a big new client in the shape of Asda, was ranked as this year's number-one large company in Campaign's Best Places to Work survey and made an important contribution to diversity representation through its film for UK Black Pride.
Mark: 8
The7stars continued to call out the industry's bad practices and plough investment into its diversity commitments. The shop picked up 24 new clients and its billings rose 28.8% to £320m, the greatest rise of any top 10 media agency in both absolute and percentage-change terms.
Mark: 8
The customer engagement agency demonstrated more than anyone that great creativity is no longer the preserve of traditional ad agencies. The pièce de résistance was its "Armistice Day" film for Westminster City Council, which was screened on the Piccadilly Lights site for 60 minutes on 9 November to mark the centenary of the end of the First World War.
Mark: 8
VCCP's much-lauded new-business team continued to deliver with 24 wins, leading AAR to name it the most successful agency by new-business wins for a seventh consecutive year in 2018.
Mark: 8
Wieden & Kennedy's start to 2018 couldn't have been better, with the release of Nike's "Nothing beats a Londoner", which became a cultural moment. And, two years after winning Sainsbury's, the agency hit its stride with the supermarket's Christmas campaign.
Mark: 8
At just six years old, the brand experience agency was the mastermind behind the "One star hotel" for Converse in February 2018, won the Creative Event of the Year title at the Campaign Experience Awards and boasts a 100% staff-retention rate.
Find out how other agencies fared in the 2019 School Reports