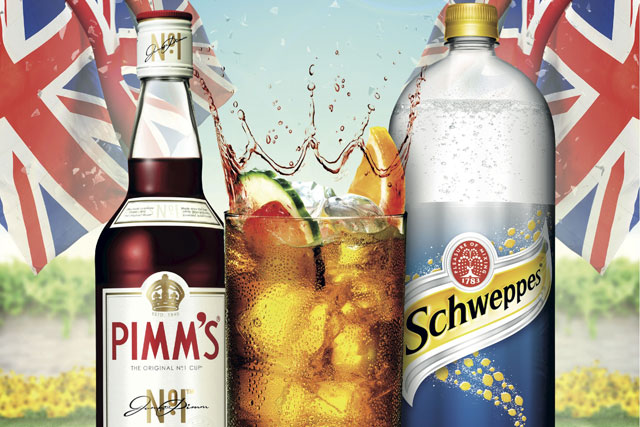 The campaign, created by TMW, features outdoor, an on-pack promotion, radio and digital activity, supported by a continued partnership with Diageo, now in its third year.
Schweppes is just the latest brand to try and showcase its British brand credentials, in a year which includes the Olympics, and the Queen's Diamond Jubilee.
Tesco, Virgin Media and Marks & Spencer are among those brands which have recently promoted their British credentials.
Despite being US-owned, Schweppes can trace its roots back to England in the 18th century.
The 'Start Of Summer' campaign showcases Schweppes Original Lemonade and Indian Tonic Water, alongside Diageo brands Pimm's and Gordon's gin.
The ads reference the Queen's Diamond Jubilee and the Wimbledon tennis tournament, using the strapline: "A spectacular summer without Pimm's, Gordon's and Schweppes there? It's just not British".
The digital part of the campaign features a tie-up with the Daily Telegraph, which houses a dedicated site, www.schweppesjubilee.com, that consumers can visit to enter themselves in a competition to become the UK's "social monarchs".
Supporting activity will feature Schweppes' launch of new limited edition packaging, featuring images of the Union Jack flag and diamonds.
Zoe Howorth, market activation director, Coca-Cola GB, said: "As a distinctly British brand, we're thrilled to be gearing up for a summer of national celebrations, positioning Schweppes as the drink of choice for all summer social occasions.
"We know our consumers love to entertain and enjoy premium mixer drinks, so we're pleased to be continuing our partnership with Diageo, whilst offering consumers engaging content on our new Social Monarchs hub."
Coca-Cola moved its £4m above-the-line advertising account from Mother to Wieden+Kennedy in January.
Follow Loulla-Mae Eleftheriou-Smith on Twitter @LoullaMae_ES