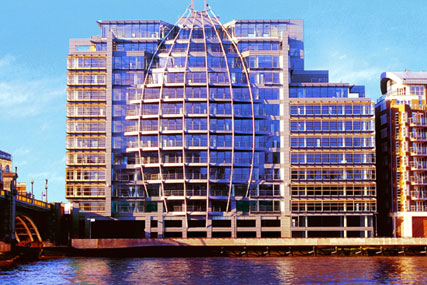 In Ofcom's broadcast bulletin published today (22 March), Sci-Fi was found in breach of the Broadcasting Code for transmitting 16 minutes of advertising between 12pm and 1pm on 20 December 2009.

Under rule four of the code on the scheduling of television advertising (COSTA), TV stations are only allowed to show 12 minutes of advertising every hour.

Though the broadcaster told Ofcom it would ensure further training is delivered and would stress the need for greater diligence among employees, Ofcom noted that the breach followed an earlier minutage overrun on 22 November last year.

Ofcom said it was concerned that NBC Universal's procedures were not robust enough to prevent this second overrun and found the channel in breach of Rule 4 of COSTA, which will be held on record. Ofcom said it might consider further regulatory action if the problem recurred.

Elsewhere, the regulator upheld a complaint about a segment on 'GMTV with Lorraine', which featured money-saving adviser Martin Lewis on 14 January 2 this year.

During the programme, Lewis said that a number of discount vouchers were available on GMTV, but customers actually had to click through to his website, Moneysavingexpert.com, to receive the vouchers.

Rule 10.3 of the Broadcasting Code prohibits the promotion of products and services, unless they meet the code's definition of programme-related material.

Ofcom defines programme-related material as products or services that are both directly derived from a specific programme and intended to allow listeners or viewers to benefit fully from, or interact with, that programme.

Ofcom said the programme was found in breach of Rule 10.3 because: "Irrespective of whether or not the site generated revenue as a result of the deals promoted within the programme, Ofcom considers that this third-party website is nevertheless a commercial business.

"By inviting viewers to obtain further information and vouchers on the GMTV website, and then redirecting them to Martin Lewis' commercial website to obtain that information, the programme was effectively promoting his business."