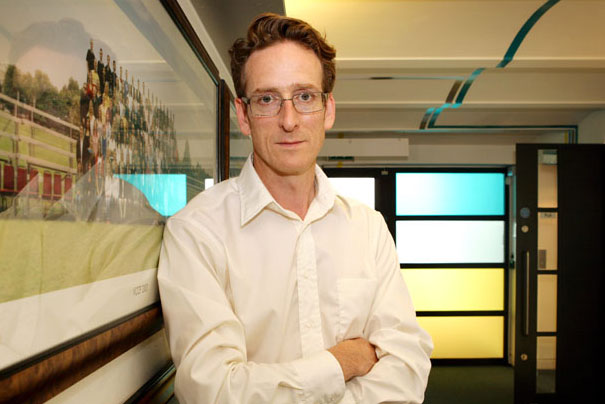 Charles Vallance, the chairman and founder of VCCP, proposed the motion at the debate, which was sponsored by Thinkbox. He said growing numbers of people are in "danger of putting the precision cart in front of the persuasion horse".
Concluding his argument, Vallance said: "We're not really talking about future of art in advertising, we're talking about the future of art in media. Soon we'll have tailored media streams. We will move from one blockbuster creation to more diverse versions for different audiences.
"It sounds innocuous but look again and you begin to understand it's the end of art. It's the end of thinking differently. The end of building brands in public for everyone in plain view."
Marco Bertozzi, the president, global clients at VivaKi, opposed the motion, arguing that the combination of data and creativity is "enabling the creativity that we all want and not squeezing it out".
Expanding the use of data can also help elevate the roles of marketing and marketing directors within businesses, Bertozzi said.
He continued: "We are in the business of generating sales. There are a number of studies that show there is big disconnect and that's why the chief marketing officer isn't getting on the board.
"People think they are out of touch with reality of business. They are not able to show a direct line to business growth.
"The way we can help is to move away from service metrics and use the data that's available to show what real people are doing on the back of the advertising."
Caitlin Ryan, the former group executive creative director at Karmarama, seconded Vallance and Sarah Lawson Johnston, the managing director, Europe at ad tech platform provider Mediaocean, spoke in support of Bertozzi.
After the formal proceedings, the debate was opened out to the packed floor of committee room six.
Alan Brydon, the chief executive of the outdoor marketing body Outsmart, supported the motion and said: "If we hadn't had art, none of us would probably have heard of those brands [Coca-Cola, Coles and British Airways] in the way we do now."
At the end of the debate Lord Sharkey, the Liberal Democrat peer and the co-founder of Bainsfair Sharkey Trott, who chaired the session, asked for the attendees to vote for and against the motion before ruling in favour of it.