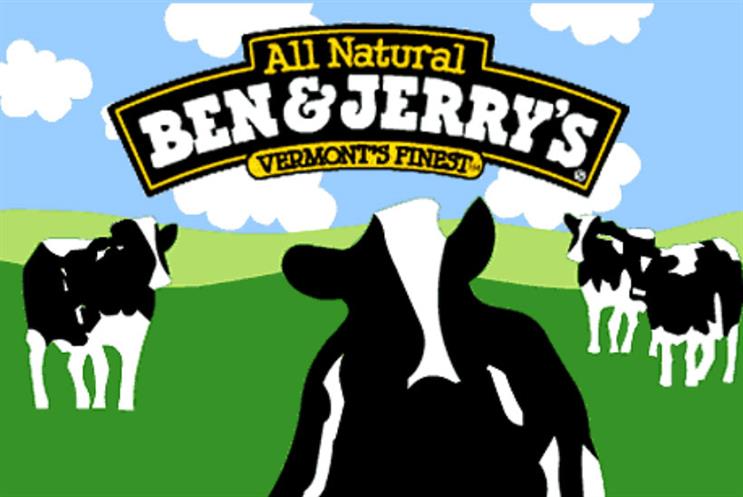 Over the whole period analysed here, from March to June, the brand's US-based @BenandJerrys Twitter feed logged 101,930 official updates, mentions and retweets, while @BenandJerrysUK chalked up 7941.
Over the monitored period, PSONA's social-insight tool accessed more than 113,000 mentions on social platforms, with conversation regarding the Free Cone Day promotion creating the biggest spike in conversation.
Ben & Jerry's social accounts very often ask for customer feedback, thoughts and ideas, which raises audience interaction and increases positive sentiment.
Whether or not you agree with a frozen desserts brand taking a stance on political, social and environmental issues, such as gay marriage or climate change, the strategy provides Ben & Jerry's with great discussion fodder for its social channels. This, in turn, allows it to have deeper conversations with its fans.
96% of Ben & Jerry's commentary relating to brand preference was positive. Commentators felt the brand's range was the gold standard of ice cream, and the word "love" was used in the majority of posts. The 4% of dissenters were not haters, but generally didn't understand what the fuss was about, seeing Ben & Jerry's as no more special than other brands.
30% of commentary about Wall's related to the brand's advertising. The recent 'Goodbye serious' campaign was largely positively received, as commentators thought the theme suited the product well. Those who didn't like the ads considered them "silly" – perhaps missing the point.
March A spike in mentions came on 8 March, when the brand's founders, Ben Cohen and Jerry Greenfield, said they would be open to creating a cannabis-infused ice cream. The news, covered by outlets including BuzzFeed and the Huffington Post, generated more than 2000 mentions of the brand on this day alone.
April The #freeconeday hashtag was used more than 22,000 times, as fans were treated to a free ice-cream cone if they visited one of Ben & Jerry's Scoop Shops. Available only on 14 April, the promotion created 20,500 mentions on the day, as well as accounting for 45% of the month's entire conversation.
May The brand made a fresh foray into politics with the launch of a limited-edition ice-cream variant: Save Our Swirled. A message on each pack urges consumers to sign an online petition calling on leaders of developed nations to tackle climate change at the UN summit in Paris in December. To date, more than 2.7m people have signed it.
June An article published by Metro revealed Ben & Jerry's plans to create a dairy-free ice cream. The vegan line, which will be made using almond or coconut milk, will be released in the US next spring, and a little later in the UK. The article was shared more than 23,000 times across
chart created with amCharts | amCharts
---
Recommended