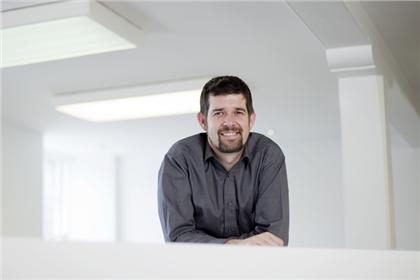 Talking about the decline of the Scottish advertising industry may not sound like the best opening gambit for the inaugural speech of an incoming IPA Scotland chairman. But Murray Calder, the director of MediaCom Edinburgh, felt forced to do that last week.
A sore point raised was that "there have been instances of high-profile Scottish accounts moving to bigger, and sometimes better known, London-based competitors". Thankfully, Calder managed to highlight the elephant in the room while also rallying IPA members to stop moaning, get on with it and inject a "sense of pride and community" back into the industry.
But that is easier said than done, Ian McAteer, the group chairman of the Edinburgh-based Union Group, says. For him, the Scottish ad industry has been "devastated" in the last decade. He points out that the Campaign Top 100 Agency report, which ranks the performance of the UK's leading advertising agencies, listed seven Scottish agencies in 2007, whereas, in 2010, there were just two. Furthermore, Scottish agencies, such as Barkers and Coltas, have since gone under or merged into different offerings. "It's all very depressing," he adds.
McAteer cites key moments in the past decade that have assisted the decline, starting with RBS moving its advertising business south.
A particularly tough year was 2009. Baxters moved its creative account from Union to JWT, Subway left Glasgow-based The Frame for McCann Erickson, and Edinburgh-based Newhaven lost Bank of Scotland to Rainey Kelly Campbell Roalfe/Y&R. In 2010, The Frame also lost Heineken-owned cider Bulmers to St Luke's. To add insult to injury, McAteer says, the Scottish Rugby Union's ad agency is Cravens, which is based in Newcastle.
So why is the Scottish ad industry suffering so? McAteer believes it's partly down to Scotland being hit harder than London by the recession. Budget cuts also mean that the Scottish Government business, which McAteer says was "propping up the industry" following the departure of major players to London, has fallen away.
"I don't think we have that safety net any more," he says.
According to one Scottish agency head, who wished to remain anonymous, another cause is prejudice: "Big clients feel it's better to go to London. It's glitzy and glamorous. It's also a safety net for marketing directors. If you appoint M&C Saatchi and things go wrong, you can't be blamed, but if you appoint Joe Bloggs from Stornoway, you can be."
However, the Story UK owner Dave Mullen, who has been in the Scottish ad industry for 17 years, sees things differently. He says that rather than the industry flagging, it has merely had to change course. "What was the bread and butter of advertising up here, traditional advertising, has gone," he acknowledges, "but while there are now fewer big agencies, we are getting more good integrated ones."
Does this mean the Scottish ad industry is not flailing as much as people say, then? Ed Brooke, the head of Leith, believes so: "I don't think it's in decline, I think it's in a period of contraction similar to that which London has gone through, where smaller and weaker agencies have either merged or stopped trading."
Brooke reckons that those clients who move their business out of Scotland tend to regret it: "In my experience, clients who go down south often find service levels poorer and more expensive. I'm seeing a number of clients coming back now and considering Scottish agencies. I think you get better value for money up here."
Patriotism, though, is not a factor. "Scottish clients should award their business to whoever delivers what they need, whether they are in Bristol or Miami," Brooke says.
Irn Bru's marketing director, Adrian Troy, who works with Leith, agrees: "My duty is to the business. It is about buying the right creativity for the brand. That duty comes way above any patriotic duty."
Troy does believe that there are times when Scottish brands do work better with Scottish agencies. "I just don't believe that a non-Scottish agency could do Irn Bru," he says. "A large part is getting into the psyche of Scots, and living and breathing the market you are communicating with."
But while Scottish agencies may be better placed to work on Scottish business, can they still also compete with their London counterparts for multi-national clients? Russ Lidstone, the chief executive at Euro RSCG London, which looks after the Pernod Ricard-owned Chivas Regal, questions whether this can be the case: "It's not about creative or strategic capability, it's about having the scale and scope to market a brand globally. While Scotland is multi-national and multi-cultural, London has a greater concentration of big business. Chivas' global marketing's headquarters, for example, are in Hammersmith, despite the distilleries being in Scotland."
However, Calder paints a more positive picture: "If you're a good Scottish agency, you're a good agency for anywhere," he says.
What the industry really needs, Calder says, is for the IPA and agencies to work on injecting a bit more energy into proceedings.
"Certainly, there is the potential to be bright," he says. "But we need everyone working more closely together. We won't make a difference if we all try to go it alone."