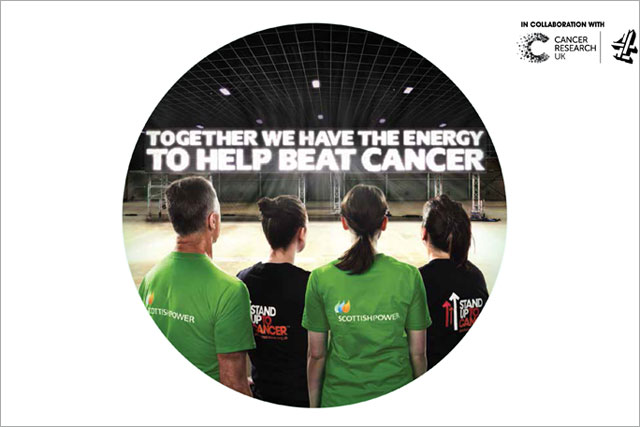 The campaign carries the tagline 'together we have the energy to help beat cancer' and comes as the energy firm seeks to take the brand national.
Scottish Power is sponsoring the 'Sing For Your Life' programme, rather than the entire Stand Up To Cancer season.
The energy firm has partnered Cancer Research UK for three years in an attempt to raise £5m as part of the Stand Up to Cancer initiative.
Nearly 300 Scottish Power employees will be manning the phones on the night of the live show's fundraising event.
The Stand Up To Cancer season will build up over this week and culminate with the live 'Sing For Your Life' show on 19 October.
The event has been brought over from the US, where it launched in 2008 with a roadblock telecast across ABC, CBS and NBC featuring stars from the television, music and film.
The Channel 4 season includes a range of factual entertainment and health programming featuring Channel 4 talent including Alan Carr, Davina McCall and Dr Christian Jessen.
Scottish Power's efforts to raise awareness of the brand nationally come as it holds a pitch for both its creative and digital accounts.
The pitch for its digital business has been put on hold recently with a source close to the pitch speculating the decision could be linked to rumours that Scottish Power owner, Iberdrola, is looking to offload a stake in the business to help alleviate its debts.
Follow @mattchapmanuk