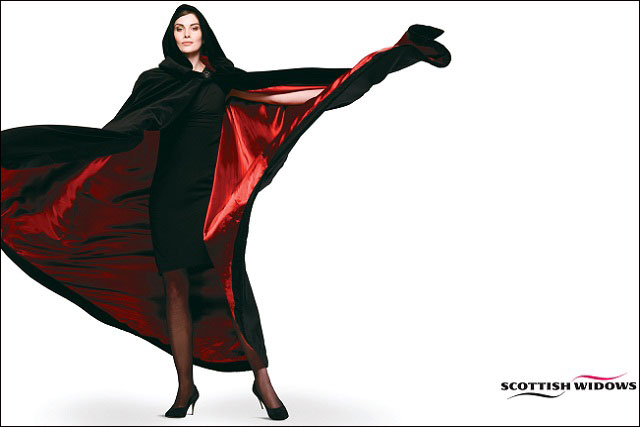 Planning is due to start shortly on an integrated campaign, with the "vast majority [of work] placed by the end of this year", according to a Scottish Widows representative.
The Scottish Widow – last played by Hayley Hunt between 2005 and 2010 – will return in more modern surroundings than previous ad campaigns, which have seen her pictured in remote settings.
Toby Strauss, group director of insurance at Lloyds Banking Group, which owns the Scottish Widows brand, revealed her return in an interview with The Sunday Telegraph.
Strauss said: "We need to re-energise the brand. It's the only insurance brand that has a persona attached to it."
The new ads – due to air next year – will be accompanied by investment in Scottish Widows' website to help customers research products, as well as PR.
The first widow was Deborah Moore, daughter of Roger Moore, and her first ad in 1986 was shot by David Bailey. She was later replaced by Amanda Lamb, who has since gone on to become a television presenter.
Hayley Hunt is expected to return in the new campaign next year.