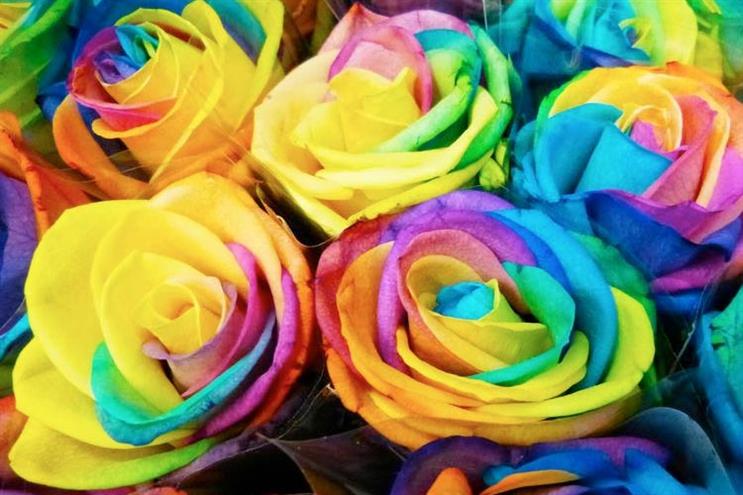 MARYSVILLE, OH — Scotts Miracle-Gro knew it would alienate some of its customer base when the lawn- and garden-care company spoke out in support of marriage equality last week. Yet it did so anyway.
The company's communications leader released an essay detailing its decision to weigh in on social media following the Supreme Court's Friday ruling that essentially legalized same-sex marriage in every state.
"Staying silent today may well be the road to irrelevance," wrote Jim King, SVP of investor relations and corporate affairs and CCO at Scotts Miracle-Gro.
He noted that in the past, companies would shy away from social issues "for fear of alienating those who disagreed."
"But the world has quickly evolved to a point where companies and brands who choose to retreat to a safe place and keep their heads in the sand will see opportunities for growth pass them by," King explained in the essay.
He said that Miracle-Gro's post, which garnered a record number of views for the company, was not created to make a political statement, but "simply to participate in a relevant and contemporary conversation," adding that it was "decidedly out of our comfort zone."
King told PRWeek that the company created the post within minutes of the Supreme Court's decision. It did not consider taking it down, despite commenters' protests.
"Once you put it up, you put it up," said King. "To me, the reputational risk was exponentially greater if you pulled it down."
While King said the range of brands weighing in on the issue was unlike anything he had seen before on social media, the company did not compare itself to other big-name corporations that also celebrated the landmark decision. Unlike many, Miracle-Gro is "headquartered in a conservative corner of rural Ohio," said King.
He noted that responses to the post were split, with some customers threatening no longer to patronize the company and to use their social media influence to deter others from doing so. King said Scotts encountered controversy in the past when it took a hard line against employees smoking. Yet doing so led to a double-digit decrease in associates' tobacco use, he said.
"We stood our ground and today our programs are no longer considered groundbreaking or controversial. They are considered commonplace," he said.
This article first appeared on prweek.com.