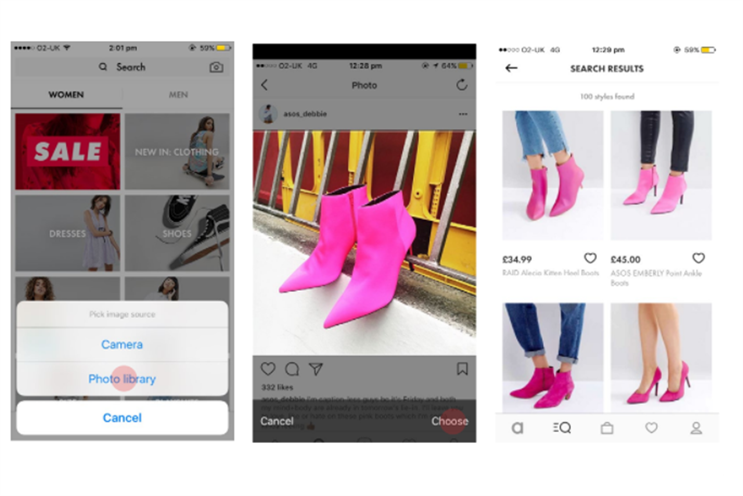 Currently available in the UK on iOS, the function will launch soon on the brand's Android app.
The visual search tool is visible as a camera icon that appears in the Asos app search bar. With one tap, customers can snap an item of clothing they see someone wearing and look for visually similar products on Asos.
Currently, nearly 80% of ASOS' UK traffic and approximately 70% of UK sales comes from a mobile device with people spending an average of 80 minutes per month on the app.
Andy Berks, Asos' digital product director, said: "We know this is where our customers are and it's how they interact with us every day, so we're always looking for mobile-native ways to make their experience even better."
The brand has been investing heavily in technology. In addition to its AI-powered recommendation engine, the online retailer has been working to improve site infrastructure, drive agility and speed up innovations for customers.
"Our technology has always in the customer's service, not just for its own sake," Berks said. "Our latest tech, visual search, is a case in point. Inspiration can strike you anywhere and at any time – whether it's a photo in a magazine, scrolling through an Instagram feed or even on a local street corner."