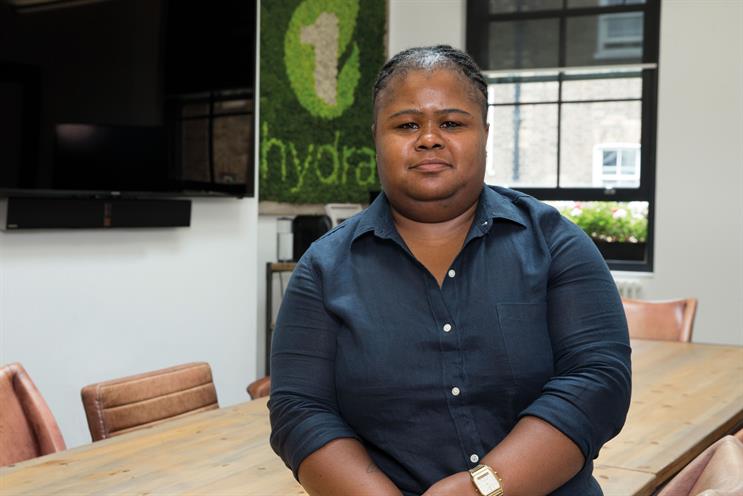 feature brought to you by Google and IPA

During her 11-year tenure at Greenlight, Hannah Kimuyu has witnessed sweeping changes in the search marketing industry – and, in her role as the director of paid media, she has helped the company evolve in response to those changes.
"No one year feels the same. Sometimes, not one month feels the same," Hannah says. "I love the fact that I work in an industry where nothing seems impossible. We're still growing – whether it be media spend, interest, searched amount. Whatever you look at, the numbers always go north."
Greenlight has certainly racked up the numbers – thanks in no small part to Hannah's efforts. "When I joined Greenlight, we were no more than maybe 15 to 16 people," she says. "We had a tiny room – as big as our boardroom now – but we grew and we were very lucky."
Today, Hannah oversees an ever-growing department (expanding 30 per cent in seven months) that is made up of the next generation of search managers. In the past year, her department has delivered an astonishing 36 per cent year-on-year growth in revenue, thanks to her innovative approach to search for clients such as the hotel brands Guoman and Thistle, Urban Outfitters and GHD hair products.
"We've done pay-per-click and shopping for GHD across about 19 different markets over eight years," Hannah says. "Only in the past year have we started to look at display and branding. We were tasked with launching a product to tap into a slightly newer market. The work that we have done has been really exciting – we imported weather data so our creative is reflective of what is going on outside your front door."
It's just one example of how Hannah innovates in technology development, keeping Greenlight ahead of the curve. She has also been pivotal in expanding the company's programmatic display proposition.
"We've invested heavily in programmatic in the past two years," she says. "Honestly, I would say that, prior to then, we were probably flirting with display. We were doing what everyone else was doing – using partners and getting them to run the show. Now we do display in-house properly: we have our own stack, we're buying in data, we're thinking about audiences, we're doing some phenomenal activity.
"What I'm really excited about at the moment is data and how we are all thinking about audience. What display has taught me is not to think about it from just a channel-specific perspective but a completely digital marketing perspective."
Hannah adds that it's crucial to use data in relevant ways. "You can easily get lost in the data," she notes. "We are thinking about customer personas first. We're not even thinking about whether we should be doing Google shopping or PPC or SEO. We're thinking about: who is this brand? Who are the customers they are trying to attract? What do they look like?"
That enables Greenlight to create useful customer segments. Hannah explains: "We communicate with the customer via the channels in real time, using programmatic and dynamic creative across the board."
"My role has changed significantly," she says. "There are lots of people underneath me now – lots of layers of management – which makes my job quite different."
Despite the growth she has seen at the company, Hannah says that Greenlight tries to think like a small business: "One of the challenges has always been trying to ensure that we create an environment that is educational. Although we have more than 165 people now, it still feels like a small business, so we take care of people. I would describe my 11 years at Greenlight as being on a rollercoaster – but with a smile on my face!"