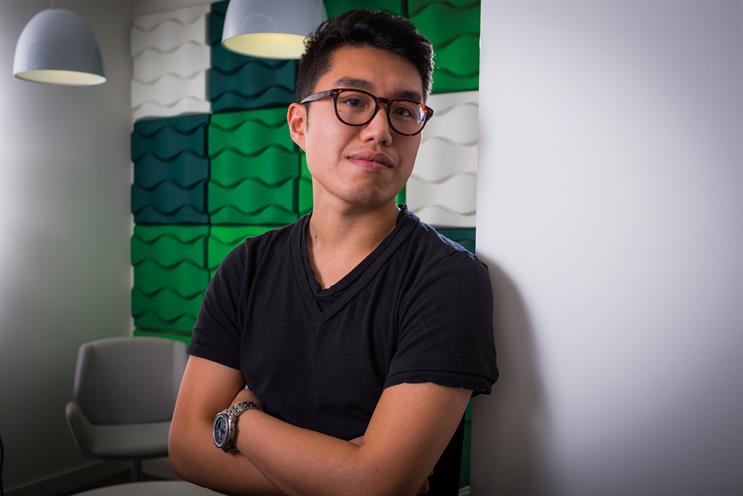 feature brought to you by Google and IPA
For Wing Lo, the head of PPC at MEC UK, the most startling thing about search marketing is the pace of change. "It's really still in its infancy," he says. "I've been in search for eight years and, in those eight years, it has changed at a really rapid pace."
At this point, Wing says, "everyone knows how to do search well". So to go one step further, search marketing needs to draw on other disciplines. He adds: "You need to be influenced by other things to progress – Google has launched AdWords scripts, and everyone is getting basic JavaScript knowledge so that they can utilise that.
"We're sitting on tons of data; if a statistics genius could make better use of that data, we could take search to the next level."
Wing has plenty of experience in bringing different disciplines to search marketing; he studied international politics and strategic studies at Aberystwyth University. "Like a lot of search people, I fell into it by mistake," Wing says. "But I've been very fortunate in that I guess my mind works as a search person."
At MEC, he has worked on demanding projects such as the EE account, which involved the merger of the telecommunications brands T-Mobile and Orange.
"It seems like each year they've got a completely new brand strategy, and I've been working on the search element to activate that," Wing says. "There's a layer of complexity there – how do you drive as much market share of two brands as possible? So we needed to make sure we weren't cannibalising each other."
"If a statistics genius could make better use of that data, we could take search to the next level"
The launch of EE further complicated matters, requiring MEC to create a search strategy around a new brand in an established telco market. The following year, Orange and T-Mobile fully migrated into EE. "It's not every day that you migrate two brands into one," Wing says. "I can't think of anyone in the UK who has actually done that. It was a privilege to work on such a unique business objective."
Another vital step was to put a number to the impact of search on offline sales. Previously, the assumption had been that search influences offline behaviour – it certainly seems to have an effect – but it has been difficult to quantify. Wing worked with Dr Elmar Nubbemeyer, Google's attribution specialist for northern and central Europe, on a project that measured the impact of search ads on geographical data.
"The issue we had – and it's prevalent across many telcos – is that around 80 per cent of sales actually occur offline, yet a lot of telcos spend a good sum of money in search," Wing explains. "You're spending all this money in search and then you're only tracking 10-20 per cent of a telco's sales; a lot of what you're doing is going into a black hole."
The test devised by MEC and Google upweighted search activity and analysed its effect on footfall and retail sales. "We found out that, for every one sale we drive online through search, we get 2.6 offline retail sales," Wing says. "That's a really significant number for us because we get a much better idea of our attribution journey. When we used to plan search, we would make massive assumptions that it drives offline sales. Now we have a number to work from – and, for our forecasting, it adds that element of: 'We're going to drive you x amount of numbers on the upgrade.'"
"What excites me about search is the variety," Wing adds. "Search people are jacks of all trades: we need to have creative flair while being really good with data and numbers – and we need to know how to forecast the future."