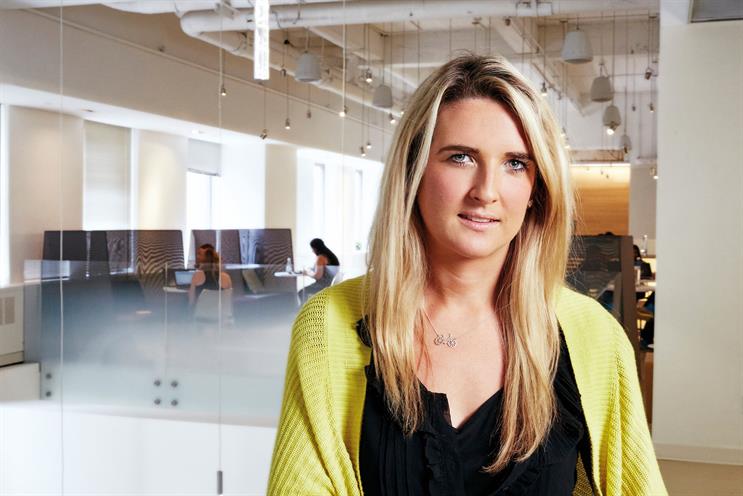 feature brought to you by Google and IPA...
For Christina Malcolm, an account supervisor at iProspect, search has taken her on a journey from law to advertising – and from Edinburgh to London to New York.
"I graduated in law from Bristol – and hated it," Christina says. Fortunately, adland beckoned – an internship in Singapore at a start-up introduced her to the industry, and she liked what she saw. "They introduced me to this world of… well, not law, basically. Not archaic and broken systems," she says. "Instead, it was innovation and fixing stuff and problem-solving.
"What's exciting about search is that it's always changing. There are so many different things going on, so many different strands of search, so many things you can do. You can test new stuff – things such as RLSA [remarketing lists for search ads], feeds, that sort of thing.
"Google is bringing out loads of different new stuff and it is always testing and learning, so that's really fun to get involved in as well."
Working with clients such as Sky has given Christina plenty of opportunities to innovate. "We would try and do the coolest stuff with Sky because they're quite innovative. We added Google Shopping campaigns – shopping results in the Google page," she explains. "It's the main driver now and it's one of the biggest areas of growth for Google. We even explored an Amazon version of that."
Christina also helped to introduce RLSA to the broadcasting giant. "We do a lot of RLSA with Sky," she notes. "That's one of the big innovations that Google brought out – you can retarget people based on pages of the site that they have been to.
I can't take full responsibility for that at all, but that's the exciting stuff – getting involved in new things that no-one else is doing and really adding value to the client."
Innovation is a crucial part of the search marketer's toolbox, she believes: "You need ideas, you need strategy, you need to be able to say: 'We want to test this and look at how it works, and hopefully feed back to the wider picture.'"
Equally, a search marketer needs to be client-friendly. "A lot of people think pay per click is all about the numbers," Christina explains. "You've got to be able to actually take those numbers and make them actionable. So with Sky's Now TV – their Netflix equivalent – we were able to see that certain landing pages performed better; so now they build landing pages for set movies."
"What's exciting about search is that it's always changing. There are so many different things going on"
When it comes to the future of search marketing, Christina certainly doesn't mince her words. "I'm fed up of everyone going on about mobile," she says. "OK, we get it – mobile's big. Great." The future, she reckons, will be all about feeds: "With Google Shopping, we're moving away from a keyword model where we bid on keywords and our ads appear depending on how much we bid. I think it's very much going to be more about these feeds, which are massive files that scrape sites and come up with keywords naturally, in a certain format."
Retargeting is also predicted to be big. "It's still finding its feet – there are still a lot of ways to do it and a lot of ways that aren't working," she continues. "I think it could come with a mix of bringing retargeting in with some display advertising as well – that's going to be pretty cool, getting YouTube and search and display to all work together."
For the immediate future, though, Christina's main concern is finding her feet in New York. "It's quite different," she admits. "I've got a bigger team and the account is in a very different place, so there's a lot to do. I'm kind of starting again from fresh.
"But I'm loving the office – everyone has been very friendly and American. And the city's really cool too."