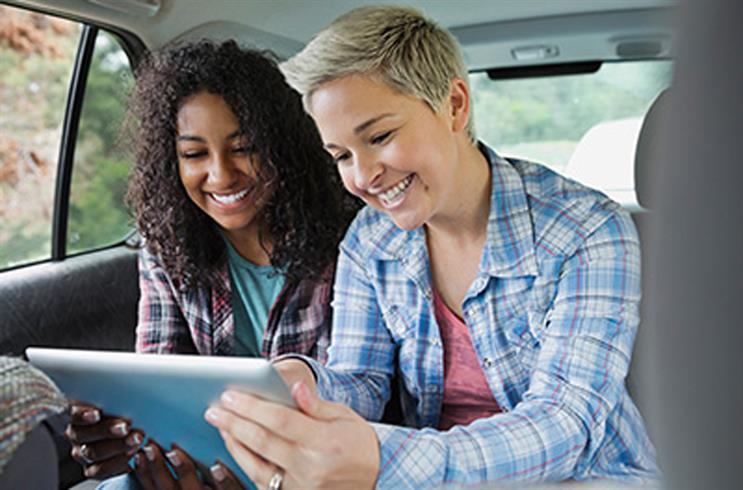 It's never fun to play catch-up. As search marketers, we've been behind the ball in audience-based targeting, mainly because our paid social and display counterparts have been developing audience-based strategies since the inception of their channels.
Search marketers, however, have had less than five years to develop and refine audiences based on a simplified set of criteria: cookies and creating segments based on actions taken once a consumer visits our website. And paid search hasn't had psychographic targeting capabilities like our social and display counterparts have been using.
But the new world of search means putting the customer (audience) first and trying to create a great user experience specifically for them. And paid search is slowly but surely catching up to its social and display counterparts in developing these audience-based buying strategies.
Audiences as a channel, not a tactic
Siloed marketing leads to a disjointed and disconnected user experience, where each marketing channel ends up with its own unique message and experience. And while the number of touchpoints it takes for a consumer to actually purchase your product is different depending on whom you ask, McKinsey confirms the "importance not only of aligning all elements of marketing – strategy, spending, channel management, and message – with the journey that consumers undertake when they make purchasing decisions, but also of integrating those elements across the organization."
Siloed marketing leads to a disjointed and disconnected user experience
For example, I worked with a client in the travel space where customers often engaged with the clients' brand 10-15 times before making their travel booking. Almost every customer journey touched each acquisition channel: from SEM, SEO, display, affiliates, email to paid social; however, the experience for the customer was siloed based on marketing channel because each channel operated independently – even if they were reaching and engaging with the same audience.
The client missed the opportunity to create a holistic audience strategy across all digital channels to present a unified message and experience to the consumer, regardless of the channel. When you look at audiences as a channel instead of a tactic, and then create a marketing plan that best meets the needs of that specific audience, you will create a consistent user experience, and potentially can reduce the cost of touching the same consumer multiple times through high cost channels. It's the holy grail of targeted advertising.
How search, social and display use audiences today
Social and display already use audience-based targeting to reach customers. The audience data at their fingertips is psychographic in nature: interests, affinities, proclivities, biases, sexuality, occupation, education, intentions, politics, health, income, and thousands of other attributes. And with programmatic and display, there is also the ability to target specific websites.
Paid search audiences are essentially different because they are solely based on using remarketing to users who have previously been to your website, so it gets treated as a tactic. Search allows you to either increase your bids for users who fit a specific remarketing audience list (bid only), or to fully develop a net-new campaign within specific keywords, ad copy and messaging (target and bid).
Without access to psychographic data, search marketers can only build upon what they know
Without access to psychographic data, search marketers can only build upon what they know: users who have traditionally clicked through a search ad and visited their website. Thus, the types of audiences that are built are fairly simplistic in nature and have more do to with audience behaviour – those who visited the website; bounced in a certain time frame; purchasers; active users; those who visited a product page, and so forth.
Search marketing is based on a behaviour that happened after the user clicked on the ad and made it to the website, and uses audiences solely for remarketing purposes. Yet social and display use them to develop their initial campaigns: a channel-first strategy, not a keyword-first strategy.
This causes two gaps in how marketers reach consumers:
1. Going after the same audiences, but with different messaging and user experiences.
2. Not meeting the consumers' needs because we're thinking about the specific channel that is touching the consumer, not the consumer intent or needs.
As search marketers, we can change how we reach our audiences so that we are customer -- not keyword -- focused. It just requires a little bit of extra planning and collaboration with our social and display counterparts.
How to leverage Social and Display psychographic data in remarketing targeting
What if you could take what you know from a psychographic standpoint and layer that on top of the existing behavioural data that is used for remarketing in paid search? That would be powerful data for updating your messaging based on very specific user interests and needs.
When you start to think of creating audiences that can be leveraged across channels, it might change your mindset on what you can do with those audiences, and how they can be used to create very specific personalised and targeted user experiences. Even more important, it might allow you to do a better job at delivering the right message, to the right audience, at the right time. Here's how:
Map your psychographic targets from social and display audiences.
Create specific URL parameters from those channels, and pass them the destination URL to your website.
Then in Bing and Google, create specific audience lists based on the URL parameters passed through to your website from your other marketing channels. This will enable you to target specific psychographic segments with paid search remarketing campaigns.
Think holistically, act by channel
By taking the time to think holistically and create audience-specific marketing campaigns across your channels, you will create better user experiences. No more playing catch-up. Your cross-channel audience lists will help you be more consistent in engaging with audiences, no matter what marketing channel they are currently interacting with.