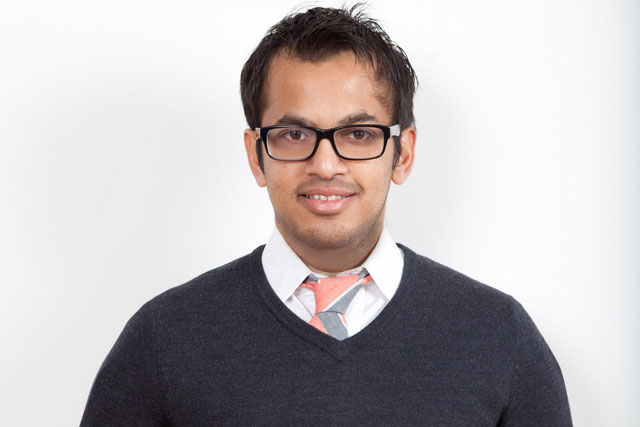 The words "content" and "storytelling" were heard at the Cannes Lions Festival of Creativity, more often than a glass of rosé was poured. Kanye West even dropped some knowledge on his audience with the words, "empower the best content creators, or f*** off".
While the words were being tossed around readily, there were great takeaways from experts in the art of storytelling. These nuggets got at the heart of how creativity and branded content shape one another, and what the future looks like for brand marketers.
Storytelling is about people
Many of the best examples at Cannes showed us what truly matters most in storytelling: people. Brand juggernauts like Google, for example, excel at reeling in audiences through compelling stories that show us how an individual person's reality can change.
I challenge you to not to be touched by the story of Saroo Brierley, who used Google Earth to track down his biological family. Twenty-six years and thousands of miles later, he was reunited with his birth mother. Google's video documented Brierley's journey, showing the real value of Google Earth, more than a product-focussed advertisement ever could.
Or take Coca-Cola, who captured wonder on the faces of the members of the Brazilian blind football team. Coca-Cola collaborated with FIFA to bring the World Cup trophy to their training facility, and the team was able to discover what the trophy looked like, through touch.
Eyes widened, smiles broke out, and some players were brought to tears. Coca-Cola delivered on the philosophy of its 'Where will happiness strike next' campaign through people and real lives.
Culturally relevant stories in a globalised world
This particular campaign was immensely popular in Brazil, highlighting the importance of local relevance to core markets. Jared Leto was spot-on when he took the stage and said, "In this globalised world, there is still a desire and demand for local content that reflects a local culture. This isn't disappearing because the world is more connected but in fact is even more in demand because it allows individual cultures to blossom."
Bringing brand values to life through people-led stories is what makes people connect, and high impact images assist in telling culturally-relevant stories. Jonathan Klein, CEO of Getty Images, said during his session, "Creative content is the most effective vehicle for change. Seeing something makes it real. Numbers can be meaningless – a picture makes you get it."
He pointed to the iconic image of Princess Diana, cradling an HIV positive baby, which he believes did more to de-stigmatise HIV and AIDS than any magazine or journal article.
The importance of human connection
The human connections forged by content are those that ultimately promote the ongoing creation of high-quality content - branded or otherwise - for consumption today. It was empowering to hear The New York Times columnist, Maureen Dowd, say, "I don't join in the hand wringing that goes on around the future of journalism because it doesn't matter how news is delivered, [content will be driven by] the same kinds of stories that people already desire."
Yet one of my favorite soundbites of the whole event brings me back to Jared Leto, who affirmed Dowd's point that it doesn't matter where content comes from, if it has a purpose: "If it is creative, it's not advertising. If it's entertaining and informative, it's a conversation. Tell me the truth, make my life more interesting, entertain me – or leave me alone."
I couldn't agree more.