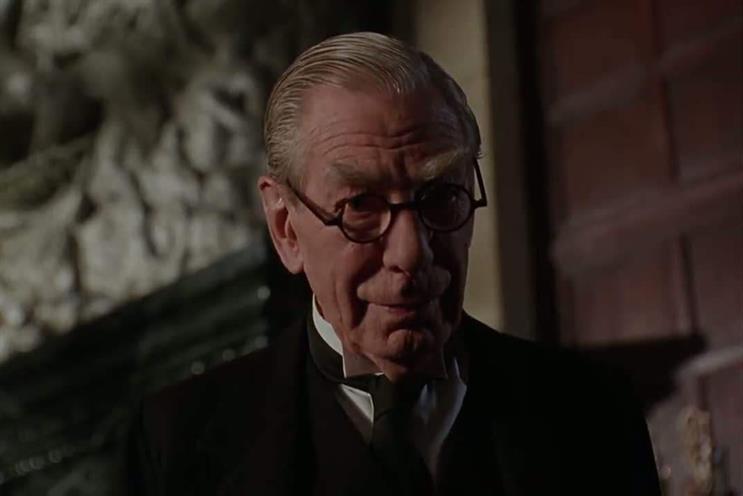 IAB UK partnered with Ipsos Mori for a four-pronged study to understand how consumers are using voice – defined as an input or output, often linked to AI – and what it means for brands now and in the future.
The six-month process involved an analysis of over 100 existing reports; interviews with 10 experts from outside the ad industry; two consumer focus groups comprising families and non-families using smart speakers; and a "future casting" industry workshop involving a dozen companies such as the BBC, Carat, Mars, the7stars and Unruly.
In light of recent data showing that over a third (37%) of British smartphone users engage with their devices through voice at least once a month, IAB UK argued that the "wondrously complicated" age of voice has arrived.
With a host of options available to advertisers – including voice apps, digital audio ads, SEO, digital products and services, and brand partnerships – the report challenged marketers to consider if they really do wish to develop a voice strategy, and whether it fits with their brand.
IAB UK makes a number of recommendations, including exploring how voice might play a role in supporting customer needs, considering the nature of the voice itself, and ensuring they listen to what consumers want from voice.
Utopian personal butler
As with all technology, pioneering brands face the risk of upsetting consumers and making mistakes. A 2017 Ipsos Mori survey found that tech users are undecided on the use of AI. Some 29% argue the benefits outweigh the risk, while the same percentage believe, on the contrary, that the risks outweigh the benefits.
To avoid falling into the trap of adding further "noise" to consumers' lives, the report encourages brands to aim for voice services that are "high impact" (for instance helping with errands) or "high interest" (such as offering news content). A combination of both impact and interest, and tying into users' "passions", offers the sweet spot.
To guide brands' decision making, IAB UK draws on the analogy of a "utopian personal butler" in the style of Batman's trusted valet Alfred Pennyworth.
An advertiser could help fulfil any of this assistant's roles, including family doctor, managing a user's physical and emotional needs; PA, enabling people to deal only with what is relevant; best friend, having a personality and keeping secrets; or pet dog, being passive and loyal.
What does your brand sound like?
As well as considering the substance and functionality of the voice app or ad, the report concludes that brands have major decisions to make about the actual voice delivering this content, from gender and age to nationality. Is the literal voice of Coca-Cola a twenty-something? Are they male or female?
With research showing that "familiar" accents and sounds are "more likely to be engaging and trusted", IAB UK recommends brands consider the pitch of vocal delivery and what that conveys to users, and to use a wide vocal range to ensure its content is "engaging and interesting".
Advertisers must also weigh up whether sub-brands require a differentiated voice from the master brand, the report adds.
Neuroscientist Sophie Scott, one of the experts interviewed for the study, commented: "If you approach the talking voice like a painter, the palette of voices is made of age, socio-economic and geographic origins, but also emotional states [and] musicality. Brands could investigate this to communicate better through voice."
Shiny and new
The report is also unequivocal in recommending that marketers avoid venturing into voice tech "just because it is shiny and new".
Brands should review existing consumer touchpoints for insight into how voice can play a part in supporting customer needs, the report says, and clearly understand the reasons for investing in voice technology.
IAB UK encourages advertisers to first set objectives - are they "playing more in the brand building or selling space?" - and to agree on how to measure success before committing to investment.
"Voice is on channel among many. It has pros and cons and isn't right for every brand or for every objective. Your voice strategy needs to be connected to an overall strategy to ensure effectiveness," the report adds.
George Hopkinson, senior research and projects manager for IAB UK, commented: "Voice technology is really exciting because, not only does it have the potential to disrupt the way brands speak to people, [but] it also offers an opportunity for people to speak back to brands.
"We started this project thinking exclusively about smart speakers and a future world without screens however, the study demonstrates the continuing importance of screens and how many options there are for brands to consider before getting into this exciting space."