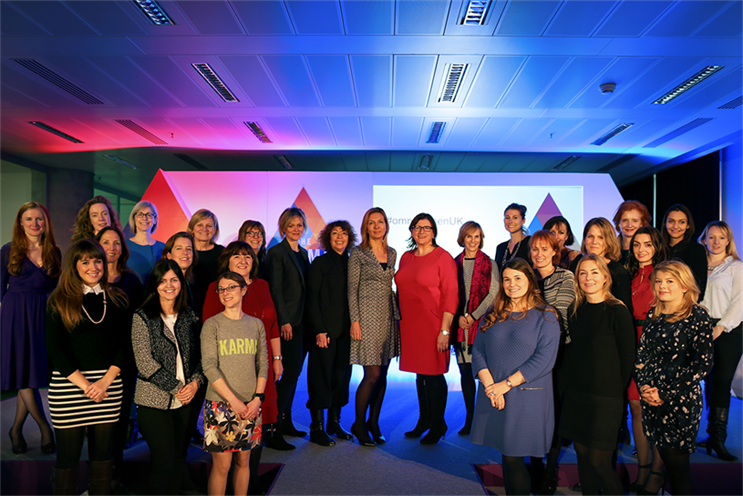 The paradox of leadership is that the qualities that make a good leader are not the same ones that will help a person secure a leadership role. That's the conclusion of Luis Huete, a professor at IESE Business School and Omnicom University.
He was speaking to Campaign at the recent Omniwomen UK Leadership Summit, a day-long training programme designed to inspire 200 of Omnicom's rising female stars.
Huete said that people who display characteristics of getting things done – a focus on detail and accountability – will be more likely to make it to the top. But those with the qualities of empathy and connection could be more successful leaders because they can assemble the right team around them and foster a healthier environment.
The business world needs to look at how to address this problem, Huete argued, because it is missing out on brilliant leaders by forcing them to climb a career ladder that does not fit their personality. "We need more emotional thinking, sensing and understanding of the long-term impact of decisions in companies," he explained.
At Omniwomen, a range of high-profile speakers took to the stage to share their secrets of leadership success. Here are two of the best.
Advice from Cilla Snowball
The journey to being a leader is "an adventure to be excited about", according to Cilla Snowball, the group chairman and group chief executive of Abbott Mead Vickers BBDO.
Future leaders should learn to love problems, Snowball suggested, because you have to deal with more of them as you get more senior. People should greet setbacks with the phrase "how fascinating" and see them as a learning opportunity.
Snowball also stressed the importance of remaining positive: "There will be good days and bad days, but you need to be steady, not have your head turned or spirit diminished." She gave the example of when she appeared before a health select committee's inquiry into obesity in 2003 to defend AMV's client PepsiCo. "I had to face 11 angry MPs. I lost half-a-stone in the month of preparation, but I learnt so much. It was fascinating," she said.
Silver linings have appeared in the strangest places in Snowball's career. When she was an account director at Ogilvy & Mather, the agency pitched for Barbie. It was not seen as an exciting account but Snowball volunteered as she thought it would be fun. She ended up reporting directly to the managing director, Michael Baulk, who later became her boss. When Baulk moved to AMV, he hired Snowball and made her his successor – this all happened because she put herself forward for something other people did not want to do. She added: "At work, you have to be the chef, not the waitress – create new things, don't just take orders."
Becoming a mother was also beneficial for her career, Snowball said. "I found a new level of contentment, courage and priority that gave work a new balance," she explained. "Too often, it is seen as a problem or juggling act; it was a career jumping point for me."
Advice from Carolyn McCall
Creating the right team is a priority for Carolyn McCall, the chief executive of easyJet and one of only six female chief executives in the FTSE 100.
"I am ruthlessly focused on getting the top team right. It is what I focus on more than anything else," she said. To get a high-performing team, she ensures it has a balance of complementary skills. Self-knowledge is crucial too: "Know what you are good at. No-one can be brilliant at everything."
Feedback, including through coaching and mentoring, is a very important thing. But McCall warned: "When people say things could be done differently, women take that personally. I would urge you not to do that. It's not personal. It's usually constructive. If you learn something from that, you will develop."
And it is equally important to choose a company where you feel comfortable with the culture. "Culture becomes more important when you decide to have kids," McCall explained. "If you can't shape your culture, it will become even more difficult." Work somewhere that makes you feel valued enough to be able to ask for what you need.
McCall believed people should have interests outside of work and take time to nurture those interests, no matter how busy they are. "Make sure you are getting enough of that in your life for when you are feeling jaded," she said.
For McCall, the single biggest change that will help women climb the career ladder is for them to have more confidence in their own ability and to ask for what they need.
Ask for what you want – companies can be flexible – and never assume something would not work. McCall pointed out: "If you're not confident about yourself, how can you expect other people to be confident in you?"